Netflix Will Distribute Charlie McDowell's 'The Discovery,' Starring Rooney Mara And Jason Segel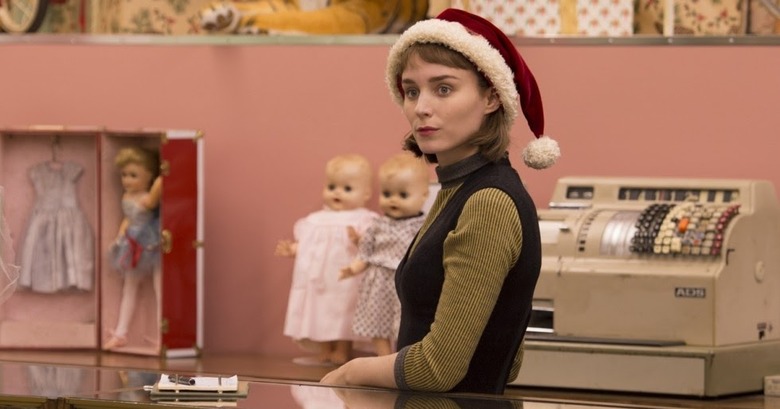 Charlie McDowell recently shot his second feature film, The Discovery. The sci-fi film is his follow-up to the high-concept drama The One I Love, a promising, small-scale directorial debut. While his new feature doesn't sound much bigger in scope, its cast is certainly larger than the two-person show McDowell previously directed. The Discovery stars Rooney Mara , Robert Redford, Jason Segel, Jesse Plemmons, and Riley Keough. Netflix has acquired the global rights to McDowell's next feature, which we'll see in 2017.
Below, learn more about The Discovery.
Segel joined The Discovery as a replacement for Nicholas Hoult, who was originally set to star. McDowell, who co-wrote The Discovery with Justin Ladder (The One I Love), shot the picture in Rhode Island. Netflix will release The Discovery in select theaters sometime next year, presumably the same day it's made available to stream. In the press release, not too much was written about the world McDowell's sci-fi film presents. Here's the synopsis released for the love story:
Directed by Charlie McDowell and written by McDowell and Justin Lader, The Discovery is a gripping love story set one year after the existence of the afterlife is scientifically verified. Redford plays the scientist responsible for the discovery, with Segel portraying his son Will and Mara playing Isla, a woman haunted by a tragic past who Will falls in love with.
As high-concept as its premise is, The One I Love uses its fantastical element only as a setup. It's a film driven more by character, and it sounds like the same might be said for The Discovery. That's not disappointing in the slightest since McDowell's 2014 film is an entertaining, funny, and honest relationship film. Netflix hasn't set a release date for The Discovery yet, but it's the newest addition to the list of promising titles the streaming service has coming up.
In the next year or two, Netflix will distribute Christopher Guest's (Best in Show) Mascots, David Michód (The Rover) War Machine (which stars Brad Pitt), and Bong Joon-ho's (Snowpiercer) Okja (which stars Jake Gyllenhaal and Tilda Swinton). Netflix will also release the long-awaited adaptation of Death Note–which is directed by Adam Wingard (The Guest)–and David Ayer's (Suicide Squad) Bright, a very R-rated fairy tale cop movie they snatched up during a notable bidding war. And, of course, Netflix still has two Adam Sandler movies left to make.