Elizabeth Banks May Join Cate Blanchett And Sandra Bullock In The 'Ocean's Eleven' Spinoff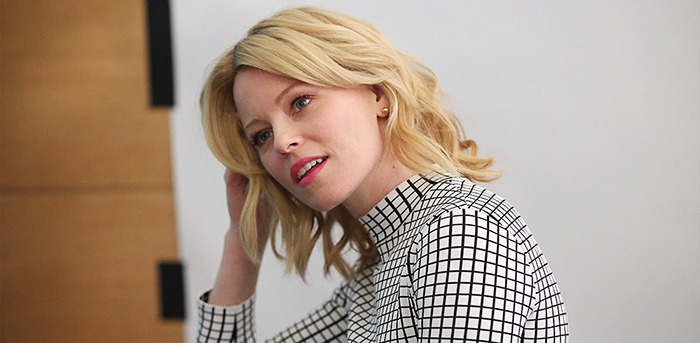 Just yesterday, it was reported Helena Bonham Carter and Mindy Kaling had joined director Gary Ross' Ocean's 11 spinoff, currently unofficially titled Ocean's Ocho (Spanish for "eight"). With Sandra Bullock, Cate Blanchett, Bonham Carter, and Kaling, the heist team needs four more members to round out the rest of the Ocean's Ocho. The fifth addition to the ensemble film? Possibly Elizabeth Banks, who's worked with Gary Ross twice before.
Below, learn more about the Ocean's 11 spinoff cast.
Showbiz 411 reported on Carter and Kaling's casting, and they've just updated that casting story with the news of Banks' involvement. The outlet says Banks is "likely joining the group." Her casting would make sense. Gary Ross and Banks clearly have a strong working relationship. The two first collaborated on the excellent 2003 drama Seabiscuit, years before Ross cast the actress as Effie Trinket in The Hunger Games franchise. Showbiz 411 doesn't specify which role she's circling.
In Ocean's Ocho, it's presumed Bullock is playing Danny Ocean's (George Clooney) ex-con sister, making this more of a spinoff than a reboot. It was rumored Clooney would cameo, but then the actor nixed that idea, believing Ocean's Ocho should first standalone; he's possibly open to appearing in any future sequels. Blanchett is playing the Rusty Ryan (Brad Pitt) of the ensemble, the leader's second-in-command. The story reportedly follows a team of thieves attempting to steal a necklace from the Met Ball to frame a crooked gallery owner.
As noted yesterday, Ocean's Ocho has been in development for a little while. The team behind the Ocean's 11 remake and trilogy – Clooney, director Steven Soderbergh, and producer Jerry Weintraub — spent years planning the project before Weintraub passed away last year. Olivia Milch (Queen & Country, Little Women) is writing the script. Ross, a close friend of Soderbergh's, became attached to direct later last year. As you may recall, Soderbergh shot some second-unit work for Ross' adaptation of The Hunger Games.
The Pleasantville director's next film, Free State of Jones, opens in theaters in two weeks. The writer behind Dave and co-writer of Big typically has long gaps between his directorial efforts. Following Seabiscuit, it took nine years for us to see another feature from Ross, but it looks like we won't have to wait too long for his next picture. As for Banks, she most recently dropped out of directing Pitch Perfect 3. Her departure from the sequel was "amicable." Next year she'll be seen in the reboot of Power Rangers, playing the villain Rita Repulsa.