Larry David Considering More 'Curb Your Enthusiasm', According To J.B. Smoove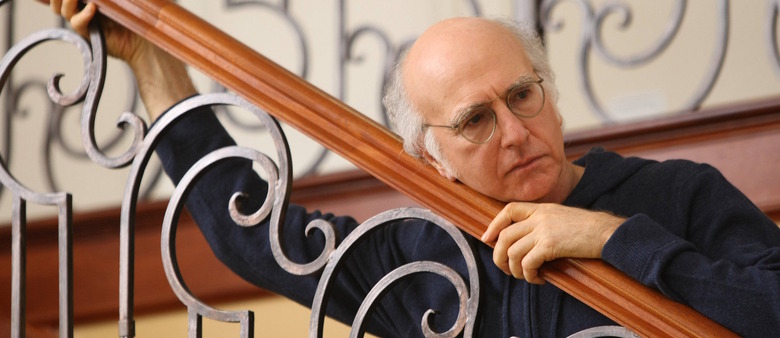 Season eight of Curb Your Enthusiasm ended on an exceedingly satisfying note. Larry and Leon (JB Smoove) were enjoying a beautiful day in Paris, but, Larry David being Larry David, they quickly found themselves in an argument with a stranger over something. If that ends up being the series finale, it's a fitting conclusion. According to Smoove, though, that may not have been the end of HBO's Curb Your Enthusiasm.
Below, Smoove discusses a conversation he had with Larry David about more Curb Your Enthusiasm. Thankfully, David sounds more interested than ever before.
It's been almost five years since season eight of Curb Your Enthusiasm aired. A year and a half ago, David wasn't particularly interested in making another season. After Seinfeld he's understandably not too big on the idea of making another series finale. David didn't rule out more Curb Your Enthusiasm, but he told Howard Stern the odds were stacked against the show's return. Now, he seems more open to the idea of bringing everybody, including Smoove, back together.
Smoove recently appeared on Rich Eisen's radio show. When Eisen asked about season nine of Curb Your Enthusiasm, Smoove told the host about a recent (and very promising) phone conversation he had with Larry David (a.k.a. LD, as Leon calls him):
I just talk about regular stuff with him; it's not always Curb stuff. This time, he brings up Curb Your Enthusiasm. I never brought it up. This was about a month ago. He said, 'You know, I'm thinking about coming back.' See, that's great because he has not said no, which puts us in a great position for possibilities. That means it's still going. If Larry does not say no, there is a possibility he may say yes. He went extra and said, 'If I do come back, are you going to be available?' I said, 'You know something, Larry? I'm going to be available. Call me. Give me early notice. I'll be there.' I'll move anything I'm doing to the side for Curb Your Enthusiasm, which would be a fabulous thing to do. Season nine would be fabulous.
Smoove joined the HBO series in 2007, and if another season happens, it's hard to imagine it moving forward without him. Leon's friendship with Larry David is consistently funny. It's unlikely we'd see more of them in France together after all of this time, but it's heartening to hear David wants him involved in a potential season nine.
Here's the full video of JB Smoove, discussing another season and the experience of working on the show: