Watch Some Zootopia Deleted Scenes And Honest Trailer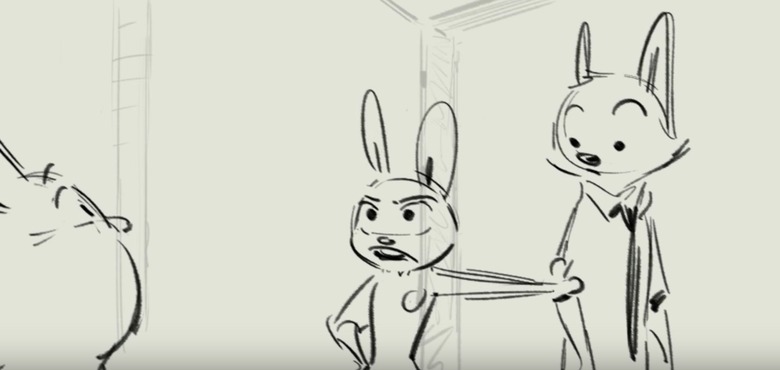 Walt Disney Animation Studio's Zootopia hits Blu-ray, DVD and VOD this week, and along with that we're getting our first look at the deleted scenes that didn't make the final film. Also ScreenJunkies have released their latest honest trailer which lampoons Zootopia. Watch the Zootopia deleted scenes and honest trailer now after the jump.
Zootopia Honest Trailer
The following Zootopia deleted scenes thanks to Disney Movie Anywhere. Watch them below with introductions by Zootopia directors Byron Howard and Rich Moore. If you haven't ever watched deleted scenes from an animated feature film before, I should warn you that usually these scenes don't get far along enough in development to get proper animation. So what you're going to see are hand drawn animatics and maybe some rough computer animation work, alongside scratch voice tracks.
"Hopps' Apartment" Zootopia Deleted Scene
"Nick's Wild Time Pitch" Zootopia Deleted Scene
"Nick's Tame Collar" Zootopia Deleted Scene
And here are a few Zootopia deleted scenes from the documentary Imagining Zootopia:
We've talked about the deleted scenes before in the past in our exploration of the evolution of this project, which started as a James Bond parody to a story which had Nick Wilde as the lead character – a predator living in a world of prey, forced to wear a "tame collar". You can see a lot of those early iterations in the videos above.