HBO Orders Family Drama Pilots From Kathryn Bigelow And Adam McKay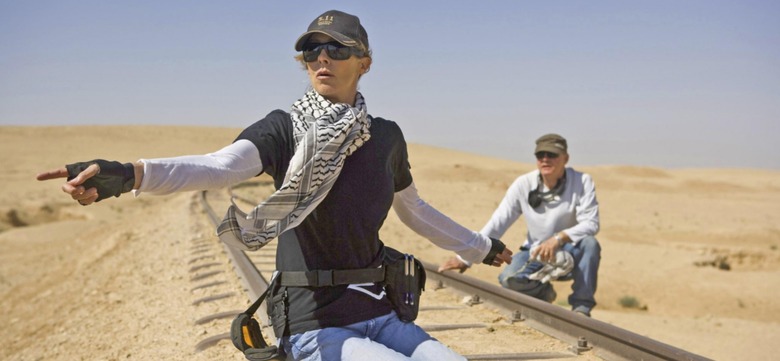 Game of Thrones may still be going strong, but not even Daenerys' magical dragons can carry on forever. As the race for the Iron Throne nears an end, HBO is looking to shore up its drama slate with some fresh material. The premium cable network has just ordered two promising-sounding pilots from high-profile talents: Adam McKay and Will Ferrell's Succession, about a (fictional) global media dynasty; and Kathryn Bigelow's Mogadishu, Minnesota, about a Somalian family in Minneapolis. 
Succession chronicles a wealthy, powerful, and deeply dysfunctional family at the heart of a global media empire. Themes will include "family loyalty, international business and the perils of power in the 21st century." HBO's current Sunday night lineup is all about power, from the bloody skirmishes of Game of Thrones to the boardroom struggles of Silicon Valley to the PR manipulations of Veep. Succession should feel right at home.
McKay, who snagged an Oscar nomination last year for The Big Short, will direct the pilot from a script by Jesse Armstrong, the co-creator of the acclaimed British comedy Peep Show. Armstrong's other TV credits include The Thick of It, Black Mirror, and Babylon, and the (very hilarious) terrorism comedy Four Lions. McKay and Armstrong will also executive produce Succession, along with Ferrell, Kevin Messick (The Big Short), and Frank Rich (Veep).
Mogadishu, Minnesota is also a family drama, but one with very different concerns at its center. The show will deal with "what it means to be American among the Somalis of Minneapolis." Which is pretty vague, but an earlier logline from December promises lots more drama. Reports at that time indicated the series would also "draw open an iron curtain behind which viewers will see the highly impenetrable world of Jihadi recruitment."
Somali-Canadian musician and poet K'naan Warsame will write and direct the pilot, as well as executive produce with Bigelow and former HBO president Carolyn Strauss. Warsame doesn't have many screen credits on his resume, but Bigelow brings plenty of experience to the table. She won Best Picture and Best Director in 2008 for The Hurt Locker and scored another Best Picture nomination in 2012 for Zero Dark Thirty.