Cool Stuff: 'Zootopia' Print By Joe Dunn And 'Rocky' Print By Gabz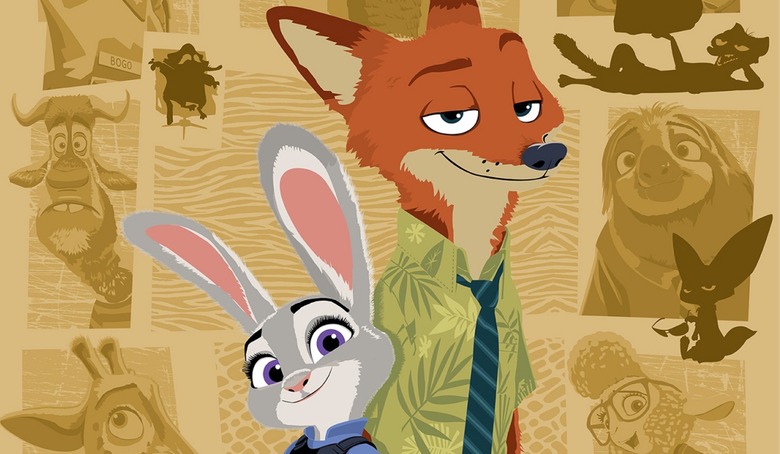 We have two great points to share with you today, one exclusive reveal of a Zootopia print from Cyclops Print Works and the other is an epic Rocky print from Gabz, who we've featured many times in the past. Hit the jump to see them both and find out how to get them on your wall.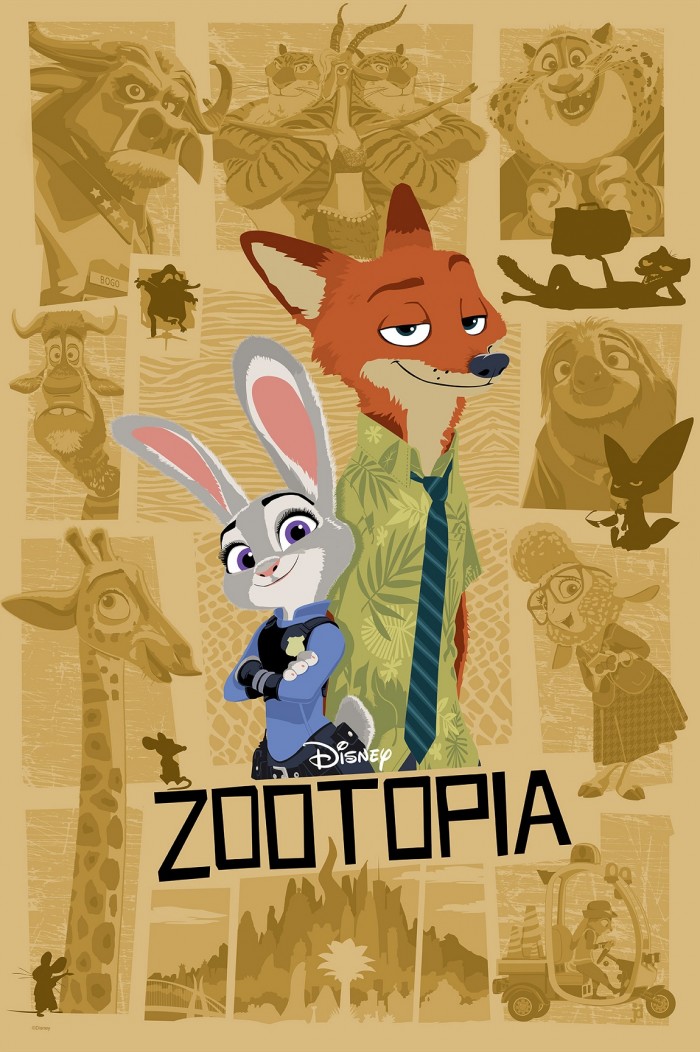 First up, our exclusive premiere of the Zootopia print from Cyclops Print Works and artist Joe Dunn. You might remember his work from that fantastic Tomorrowland print which had some cool Disneyland easter eggs and a series of handbills for Walt Disney Animation Short Films that were released at D23 Expo 2015. The art direction on this piece was actually done by Zootopia directors Byron Howard and Rich Moore.
This is print #29 in the Cyclops Print Works series of Disney prints. The Zootopia print is 28 color Serigraph, printed on 20"x30" Stonehenge paper, hand-signed and numbered with an authenticity seal. Officially licensed by Disney, printed by Eclipse Workshop, this is being released in a limited edition of 150.
I think its fair to say that Zootopia was an unexpected success both critically and commercially. The film just passed one billion at the global box office, just days before the movie is released on home video (Blu-ray, DVD and VOD).
Joe Dunn currently works as a Marketing Art Director for Walt Disney Animation Studios and Disneytoon Studios, where he has created film logos, marketing and publicity key images, trade and industry ads, presentation visuals, and other promotional materials. He designed the Wreck-It Ralph arcade cabinet that you've seen everywhere. Joe started his career at WildStorm Comics working with Jim Lee, but at Disney he has worked on Prep and Landing, Tangled, Winnie the Pooh, Wreck-It Ralph, Frozen, Planes, Tinker Bell, Big Hero 6, and upcoming Disney titles.
We've noted many times in the past, Cyclops Print Works has become one of the best pop culture screen print companies out there. Not only do they have the official license for Disney properties, but they are employing a bunch of incredible and popular artists to create some great limited edition screenprints. We've written about their prints a few times in the past (D23 Expo, Inside Out, Feast, JC Richard's Cinderella and Mark Englert's Aladdin).
So how can you get this Zootopia print? Cyclops Print Works is releasing it to coincide with the home video release of the movie. The print will be available on June 7th 2016 at 12:00pm PST at cyclopsprintworks.com.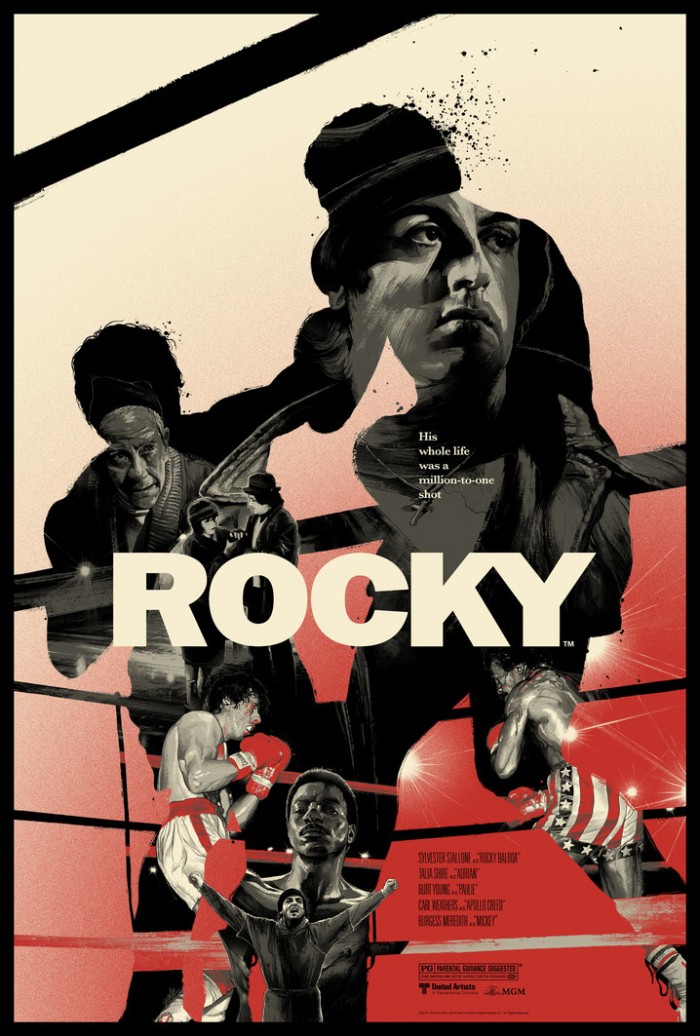 Grey Matter Art is teaming with MGM Studios to release a print for the movie Rocky created by artist Gabz:
Celebrating it's 40th Anniversary, Grey Matter Art, under license from MGM Studios, is proud to present a new officially licensed, limited edition screen print for the 40th anniversary of the classic film, "Rocky" by talented artist, Grzegorz Domaradzki (Gabz). GMA are thrilled to be working with Gabz again to showcase this amazing poster. There are 2 separate editions for this poster, a regular and variant Edition.
The release will be printed by D & L Screen Printing on 24 x 36 inch paper. The Regular Edition will have a run of 225 prints, priced to sell at only $45.00. The Variant Edition will be more limited, 175 prints will be made for sale for $60.00. This poster will be released on Wednesday, June 8th on the GreyMatterArt website shop page at 1:00pm EASTERN. Here is a look at both versions: