'Transformers: The Last Knight' Adds Actual Knight Anthony Hopkins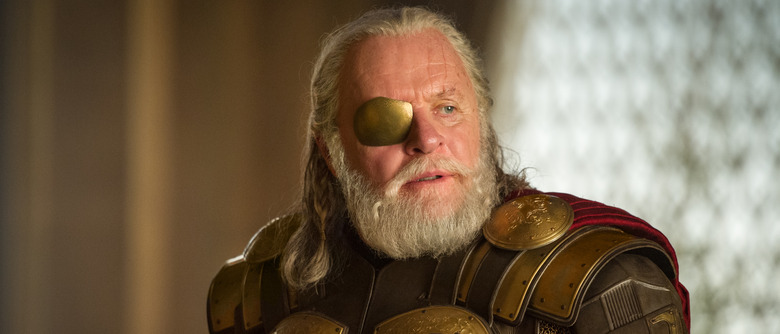 Give Transformers a bit of credit: after nine years and four installments, they still manage to surprise us every once in a while. In news you probably weren't expecting to hear today, or ever, Sir Anthony Hopkins has just boarded Transformers: The Last Knight, the upcoming fifth entry in Michael Bay's obscenely lucrative alien robot car series. And yes, this means Transformers: The Last Knight now has an actual knight in its ranks. 
The Anthony Hopkins Transformers 5 casting was confirmed on Twitter. Hopkins joins a cast that includes returning stars Mark Wahlberg and Josh Duhamel as well as series newcomers Isabela Moner and Jerrod Carmichael.
The man, the myth, the legend – help us welcome Sir Anthony Hopkins to the #transformers universe. pic.twitter.com/PfkTuWZHD9

— Transformers (@transformers) June 3, 2016
Once you get over the initial surprise that Transformers has managed to snag a bonafide cinematic icon and actual Oscar winner, the casting starts to make sense. Hopkins might be best known for classy fare like Silence of the Lambs, The Elephant Man, and The Remains of the Day, but he's not exactly adverse to big-budget blockbusters. He currently enjoys a recurring role in the Marvel Cinematic Universe as Thor's dad, Odin.
It'd be severely overestimating Hopkins' powers to say he adds a sheen of prestige to the project, but hopefully we can at least look forward to seeing him chomp through some expensive CG scenery. (Remember how Stanley Tucci felt like a breath of fresh air in Transformers: Age of Extinction?) And if this means Hopkins can now afford to buy that boat he has his eye on, or whatever, well, good for him. What's the fun in being a living legend if you can't sell out and pretend to battle alien robots every once in a while?
Or maybe Hopkins' real motivation for joining Transformers: The Last Knight is a burning desire to hang out with a certain adorable co-star. As revealed by Bay on Twitter, Transformers: The Last Knight will feature Freya, a dog who has epilepsy and has spent her entire life living in kennels. Bay added that he plans to find Freya a new home — or, failing that, to adopt her himself. After looking at that cute smile, I bet he's hoping it'll be the latter.
Found this in the news last week in the UK. We gave the Loneliest Dog, a role in Transformers. (1/3) pic.twitter.com/u4NIBRmvPH

— Michael Bay (@michaelbay) June 2, 2016
Transformers: The Last Knight opens June 23, 2017.