Aca-Scuse Me? 'Pitch Perfect 3' Loses Director Elizabeth Banks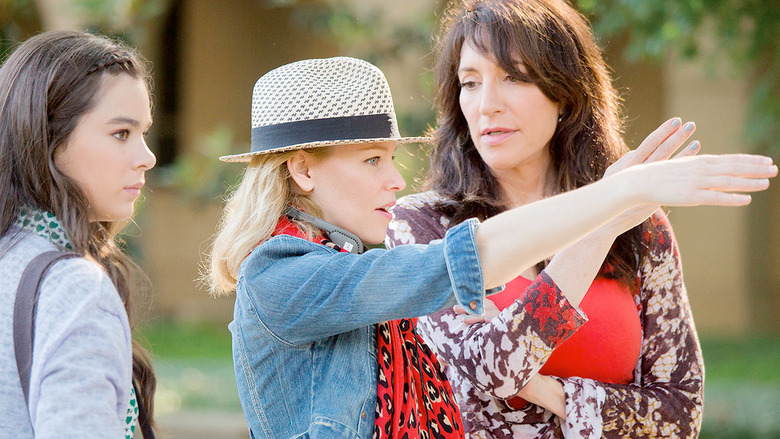 Earlier this week we heard Universal Pictures had delayed Pitch Perfect 3 by five months, moving it from summer 2017 to Christmas. Now it appears some of that extra time will go toward finding a new director. Elizabeth Banks is no longer set to helm Pitch Perfect 3, although she will continue to serve as a producer as she did on the first two films. 
Banks made her feature directing debut on Pitch Perfect 2, and it was a big fat hit, grossing $287 million worldwide — or nearly ten times its reported $29 million production budget. That success put her in high demand as a filmmaker, and she's been weighing a few different options including a Charlie's Angels reboot and the YA adaptation Red Queen. Meanwhile, her acting career is still going strong. She plays villain Rita Repulsa in Power Rangers, due out next year.
According to Variety, Banks' departure from the Pitch Perfect 3 director's chair was "amicable." Their sources don't cite scheduling conflicts, exactly — they note that she's not dropping Pitch Perfect 3 for any one specific project — but do say her very busy schedule is partly to blame. Banks has been a driving force behind the Pitch Perfect series since the beginning. In addition to producing the first movie, she co-starred as a cappella commentator Gail, and reprised the role in the sequel that she directed. As of now, there's no word on which directors might replace Banks.
Anna Kendrick, Rebel Wilson, Brittany Snow, and Hailee Steinfeld are all on board to return for Pitch Perfect 3, which will be written by Pitch Perfect and Pitch Perfect 2 scribe Kay Cannon. The film franchise started out as an adaptation of Mickey Rapkin's nonfiction tome Pitch Perfect: The Quest for Collegiate A Cappella Glory, with Jason Moore directing the first installment.
Pitch Perfect 3 opens December 22, 2017.