Director Riley Stearns And Mary Elizabeth Winstead Will Teach You 'The Art Of Self-Defense'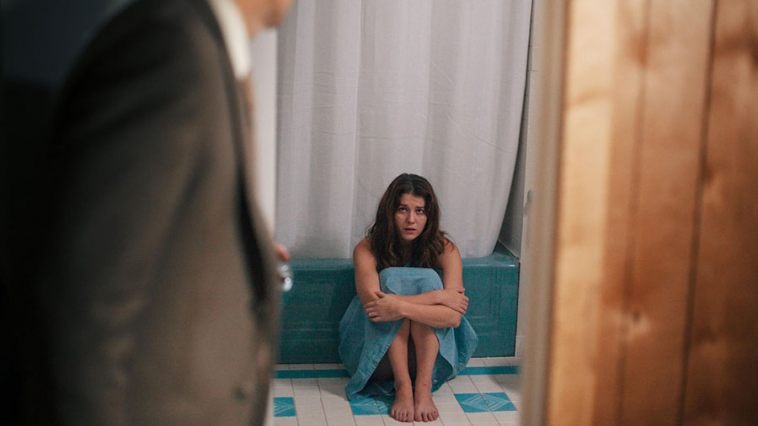 Writer/director Riley Stearns has been quietly working on his follow-up to his feature directorial debut, Faults. That 2014 film starred actress (and Stearns' wife) Mary Elizabeth Winstead, who was most recently gave an excellent, assured performance in 10 Cloverfield Lane. Now Winstead and Stearns will collaborate once again for The Art of Self-Defense.
Below, learn more about Riley Stearns' second film The Art of Self Defense.
Around the release of Faults, Stearns may have been in the early stages of figuring out The Art of Self-Defense. In interviews, he frequently mentioned a story he cracked but was too early to discuss. If he was hinting at his karate movie — which isn't a joke, he explains — then it looks like that mystery project may soon come to fruition.
Stearns tweeted about his next feature last week:
Mary Elizabeth Winstead.net has a video of that Q&A. Around the seven minute mark, Stearns begins discussing his potential sophomore effort:
I've been very quiet about what I'm trying to get made right now, and I haven't said anything. Since you guys are all here and really cool and everything, the next thing I'm doing is a movie called The Art of Self-Defense. I finished [writing] it in September, and it takes place in the world of karate. I'm not joking. I love martial arts, and in particular Ju-Jitsu. I don't think you can make a really interesting Jiu-Jitsu movie, because it's all guys rolling around on the ground, so karate was the other idea then. It was going to be a certain way, but I'm changing a few things. Mary is now the lead of it. We're slowly getting it together. We got a producer on board. It's just been a slower process, but I've been very carefully trying to get that one made. So, you heard it here first.
Karate is often played as a joke in movies, so it's refreshing to hear Stearns doesn't want to depict it for purely comedic reasons. This vague summary sounds like a sharp left turn from Faults – an atmospheric and playful thriller that showed Stearns is a filmmaker worth keeping an eye on. The critical acclaim for his first feature aside, he exhibits a keen grasp of performances and mood. Faults is prominently set in one location, and for a first-time director to make that space cinematic, not just claustrophobic, is impressive.
Stearns has also written and directed a handful of short films, including this darkly comedic one, titled The Cub: