SIFF 2016 Mini-Reviews: 'Tower,' 'The Intervention,' And 'Transpecos'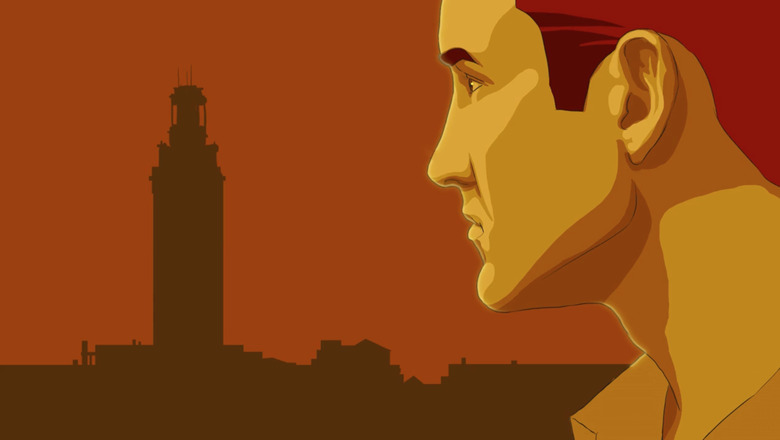 After a few intense weeks, the 2016 Seattle International Film Festival is finally winding down. While the breadth of the festival always impresses me, this year I've been even more taken with how much the local filmmaking community comes together to support the festival.
After the jump, read a few more mini-reviews of some films I was able to catch this year, including an extraordinary new documentary that won the Grand Jury prize at SXSW.
Tower (Directors: Keith Maitland and Sarah Wilson): In riveting fashion, this documentary tells the story of the brutal shooting that happened from the top of the University of Texas Observatory Tower on August 1st of 1966. The filmmakers brought a number of innovative storytelling techniques to bear on this horrific event, such as having younger actors re-enact the interviews of survivors using their actual words, and combining rotoscoped animation with archival footage. The result is an oral history that feels immersive, immediate, and essential.
In the aftermath of most shootings, we are inundated with in-depth profiles of the killers — their family histories, their troubled pasts, and the events that drove them to commit horrible crimes. In a refreshing change, Tower turns our attention to those who survived one such event, and the heroes who risked their lives to help others when no one else would. This movie won the Grand Jury prize and the Audience Award at SXSW this year, and I found it to be incredibly deserving of these plaudits.
/Film rating: 9 out of 10When can you see it? The film is currently doing a film festival tour. Check its website for future screenings.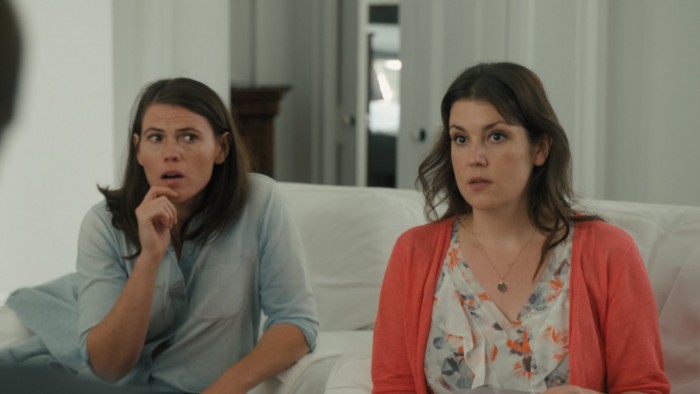 The Intervention (Director: Clea DuVall): What happens when you try to have an intervention for your friend's marriage? Nothing good.
Accomplished actress Clea DuVall makes her directorial debut in this ensemble piece about four couples on a getaway that goes...weirdly when they try to confront their friends about their disintegrating marriage. While the film 's technical elements are adequate, DuVall's direction shines here through the performances of her actors, each of whom take relatively well-trod character archetypes and imbues them with enough life to give their conflicts real emotional weight.
There've been many indie films that follow this template in recent years, featuring a bunch of characters in a single location hashing out differences over the course of a night or a few days (e.g. The One I Love, The Overnight, The Invitation). These films have become so numerous that they now must feature enough interesting or unique elements in order to get people's attention and make the journey worth it. With its great ensemble and its touching insights about the nature of monogamy, The Intervention decisively clears that bar.
/Film rating: 7 out of 10When can you see it? The film is scheduled to have a theatrical release on August 26, 2016.
Transpecos (Director: Greg Kwedar): This film chronicles the events that unfold when three border patrol agents make an unusual discovery at their makeshift patrol station. I found Transpecos to be a supremely well-executed thriller, with loads of tense moments, gorgeous cinematography, and three fantastic central performances, including friend-of-the-/Filmcast Clifton Collins Jr, playing the grizzled agent Hobbs.
While its momentum does eventually wind down towards the end, first-time director Greg Kwedar shows he knows how to generate suspense with only a few actors and a tight budget (according to the film's producer at the screening, the film was only shot in about two weeks). While the story is small in scope, you never lose track of these people's humanity, which drives all the decisions in the film. I can't wait to see what Kwedar does next.
/Film rating: 8 out of 10When can you see it? A fall theatrical release is planned.