The Batman Solo Movie Will Tell An Original Story, Says Ben Affleck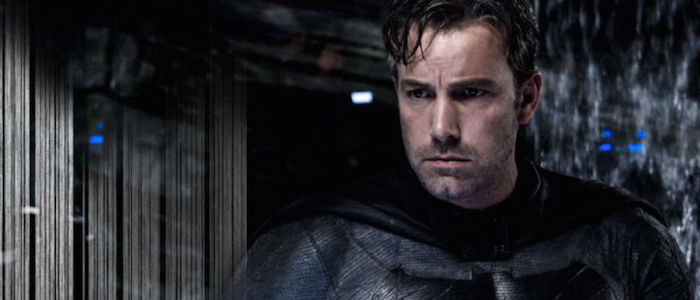 While Batman v Superman: Dawn of Justice garnered mixed reactions overall, to put it gently, Ben Affleck's Batman was a hit with fans and critics alike. It's no surprise that DC is planning a solo outing for the character, or that it's already one of the most highly anticipated projects on the DC Extended Universe slate. (Never mind that it doesn't even have a release date at this point.)
As of right now, however, we don't know a whole lot about what the film's actually going to be. And if you were hoping a look into the comics canon might provide some answers, think again. In a recent interview, Affleck revealed that the Batman solo movie will probably be an "original story," rather than a direct adaptation of a familiar storyline. Read Affleck's comments on the Batman story below. 
Affleck discussed the Batman story in a red carpet interview with Cines Argentinos (via Heroic Hollywood). Asked whether he might adapt a classic arc like A Death in the Family or Under the Red Hood, Affleck responded:
I think what I would do is probably, I would probably do in some ways what Zack did with this movie, which is to borrow certain things from the great comic books, but create an original story around it. Because I wouldn't want the fans to already know the story and be familiar with it, but I would borrow, and steal, great things that have been done before in the comics.
Later in the conversation, Affleck notes that Batman v Superman was "inspired by" Frank Miller's The Dark Knight Returns, but as we've seen, the film isn't anything like a beat-for-beat retelling of the comics. So it sounds like we can expect a similar approach to the Bat-canon from Affleck's solo movie.
We got our first inkling of Warner Bros.' plans for a solo Batman movie last year, well before Batman v Superman had even hit theaters. Affleck and Geoff Johns, co-chief of Warner Bros.' newly formed DC Films division, have been collaborating on the project for a while. Rumor has it the film features a ton of iconic Bat-villains, which could help it tie into this summer's Suicide Squad and its associated potential spinoffs.
Warner Bros. has yet to announce a release date for the Ben Affleck Batman movie, but in the meantime we'll next see Affleck's Batman in Suicide Squad, out this summer, and Justice League, out November 17, 2017.