'Sharknado: The 4th Awakens' Trailer: In Which A Stripper Thrusts At A Flying Shark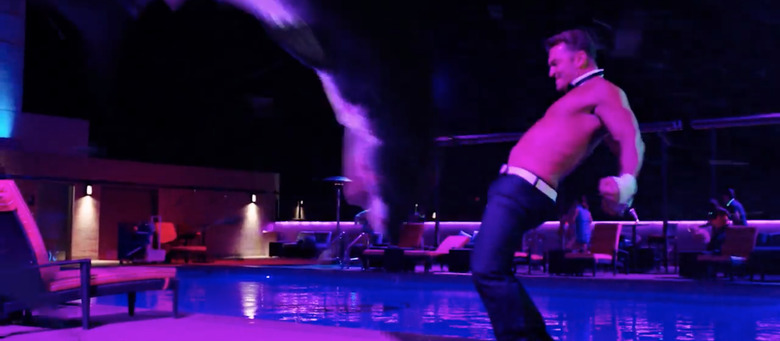 If you assumed Monster Trucks was the most batshit trailer you'd see today... well, you're probably still right. But Sharknado: The 4th Awakens isn't going down without a fight. Syfy has unveiled the first trailer for its surprisingly successful TV movie series, which sees Fin (Ian Ziering) and his family heading to Vegas. You can probably guess what happens next. Watch the first Sharknado 4 teaser trailer below. 
The SHARKS are about to win BIG in #Sharknado4. Hitting @Syfy on July 31. #The4thAwakens🐬💦🎰⭐️ https://t.co/hHt6P6XtXt

— Sharknado (@SharknadoSYFY) June 1, 2016
The Sharknado 4 teaser gets in a few good moments — the Wolverine lookalike punching that shark! The hammerhead bashing in a barfly's head! The stripper beating a shark with a crotch thrust! — but it gets docked a few points for failing to capitalize on that Star Wars-inspired title. Why, it's almost like that title was nothing more than a cheap, shameless ploy for attention!
At this point, you probably don't even need to watch the Sharknado 4 teaser trailer to know whether you want to set your DVR for this one — either you're in the tank (ha, ha) for this franchise, or you're not. This one does promise a potentially huge development for Tara Reid's character, as Syfy has invited fans to vote whether #AprilLives or #AprilDies.
The story picks up five year after the events of Sharknado 3: Oh Hell No!, with Fin and his family enjoying a blissfully sharknado-free existence. But when a series of freakish weather events involving sharks and tornadoes begin to spring up in unexpected places, he finds himself in the midst of mayhem once again.
David Hasselhoff returns from Sharknado 3: Oh Hell No!, and Garey Busey joins the cast as Reid's dad. Cameos include Stacey Dash, Duane Chapman (a.k.a. Dog the Bounty Hunter), Slipknot's Corey Taylor, Mötley Crüe's Vince Neil, Dave Faustino, Dr. Drew Pinsky, Patti Stanger, and so, so many more — get the full list of revealed cameos here.Sharknado: The 4th Awakens premieres on Syfy July 31.