What Ever Happened To The Teen Magicians Profiled In The Documentary 'Make Believe'?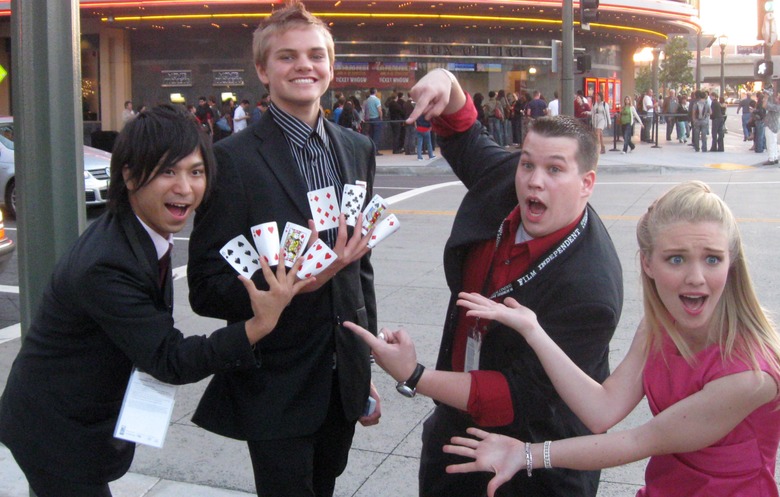 As a magic fanatic, I consider the Seth Gordon-produced Make Believe to be one of my favorite documentaries of the last decade. The film followed six of the world's best young magicians own their road to the Teen World Championship in Las Vegas. If you haven't seen the film, you should (here is the trailer).
One of the many things that is interesting about documentaries is that the stories continue even after the credits end. And I often wonder what happened to the subjects of some of my favorite documentaries. In the case of Make Believe, did these teen magicians ever make it to the big time? Last night I saw the star of Make Believe on national network television and thought it was worth sharing, alongside some brief details about where the other subjects of the documentary have ended up.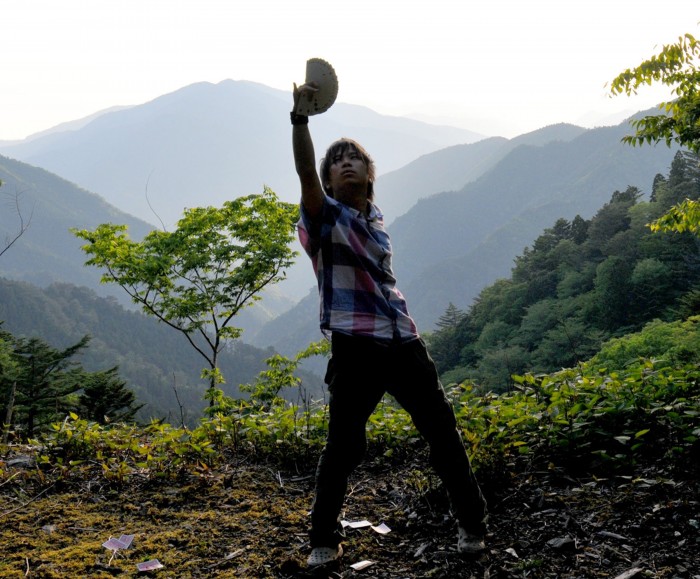 For me the main story of Make Believe followed Hiroki Hara, a self-learned magician who lived in the far away village of Kitayama, Japan and went on to win the 2009 Teen Magic Championship at the center of this competition doc. His story was definitely the most compelling of the bunch. I've often wondered if he made anything of his talents. I watch a lot of magic television shows, including Penn & Teller: Fool Us, Syfy's Wizard Wars and the horribly cheesy Masters of Illusion, and I have at times seen other subjects from this movie show up.
But it wasn't until last night's season premiere of America's Got Talent that I saw what Hara has been up to. You might not have even noticed it was him, as I had friends who had seen the documentary years ago that didn't even connect the dots. It's also because his performance has been much improved, enhanced with a projection-mapping technology. He also has dropped his first name Hiroki and is going with the easier to pronounce and remember family name of "Hara." Watch his incredible performance now below:
It seems like Hara has been really working on his craft for the last seven years, traveling around the world to perform his magic at venues, conventions and even cruise lines. No, he hasn't quite made it, although he has returned to perform at Los Angeles' historic Magic Castle, a childhood dream that was finally realized in the film. I'd love to see how far Hara can go on this reality television competition series. Also, while most of his tricks are very traditional moves, I love how he has enhanced his act with the projection-mapping technology. This should be an example of why Congress decided to finally recognize magic as a rare and valuable art form earlier this year.
If you're looking for some updates on the other teen magicians who were the subjects of Make Believe, I can give you some brief glimpses:
Krystyn Lambert was pegged as the good-looking female magician that the industry sorely needed in the spotlight, rather than as the traditional magician's assistant. She has had some solo performances on shows like Masters of Illusion, and appeared in her own TED talk:
But her career picked up when she was asked to appear alongside Criss Angel on his Spike TV show BeLIEve, sadly falling into more of an assistant role. Her look also seemed to be redesigned to fit the Criss Angel brand.
She also appeared in his live show at the Luxor in Las Vegas for six months before Angel gave her the spotlight in a touring magic show he executive produced called The Supernaturalists, where Krystyn performs alongside eight other magicians.
Bill Cook was seen in the documentary as a great inventor of magic, but maybe too arrogant for his talents. What has he been up to since Make Believe? His official website claims that Bill is now performing every Saturday night from 7-10pm at a local Illinois restaurant doing walk-around magic.
In the past couple years Cook has made a bunch of television appearances including on Penn & Teller: Fool Us:
And Masters of Illusion, which I wish I could include but none of the performances are available online at this time.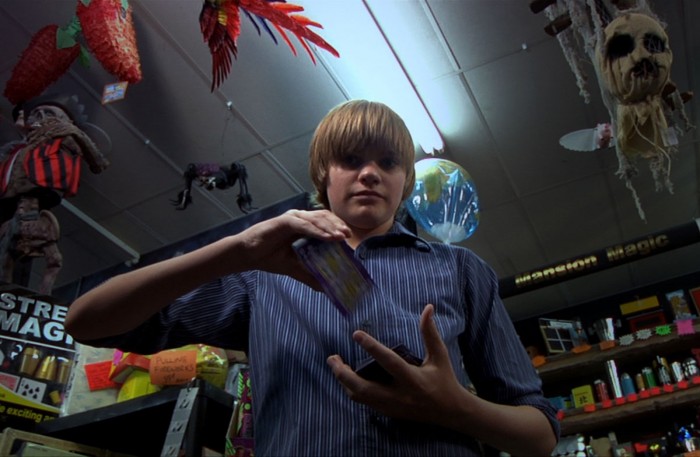 Derek McKee was the dreamer of the group. What has he been up to? In 2013 he made news by living in box for a week to help homeless children. He graduated high school later that year and later moved to Las Vegas where he is currently America's Got Talent winner Mat Franco's personal assistant, learning the ropes as Franco is currently headlining at The Linq Hotel and Casino. Like Krysten, he has also given a TED Talk... actually, two of them. They are from a few years ago, and the production quality is rough, but if you're interested, here they are: