'True Detective' Might Not Return For A Third Season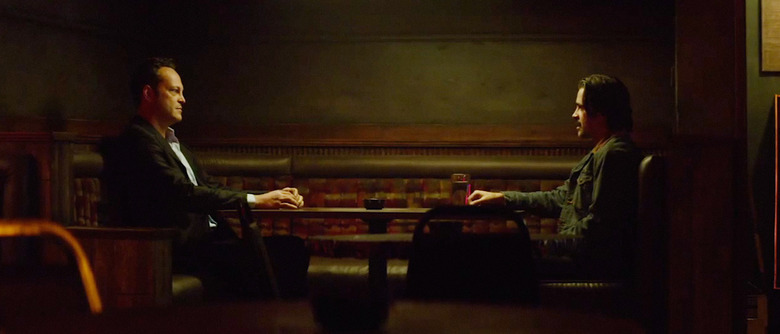 For most fans and critics, True Detective season two was a disappointment. The series' creator and writer, Nic Pizzolatto, didn't live up to the high expectations following the Cary Fukunaga-directed first season. Season two averaged higher ratings than its predecessor, but by the time the ending aired, the viewership was considerably lower than the previous finale.
Now, it's rumored the once acclaimed series might not return at all. Below, check out the recent update for True Detective season three.
Back in November, HBO signed a new deal with Pizzolatto. Under this new contract, which lasts until 2018, the cable network would consider a handful of projects from the writer, including another season of True Detective. At the time, it was said the show's return wasn't a sure thing. According to The Hollywood Reporter, a third season currently appears even less likely.
The outlet posted a profile piece on HBO's new head of programming, Casey Bloys, and in the feature, it's briefly mentioned that the future of True Detective is in his hands. THR's sources at the cable network suggested Bloys and Pizzollatto will possibly pursue a new project instead of another season of the crime series.
Pizzollatto was only interested in working on the show for three years. While promoting True Detective season two, he said he'd prefer to one day work on a more traditional television series (Source: Vulture
:
It can't have any growing pains like a regular first season. If it works it has to work right out of the box. That's incredibly exhausting. I mean, the job is exhausting to begin with, but it's doubly exhausting and I'm writing every episode. I can't imagine I would do this more than three years. I mean, I'd like to have a regular TV show. We'll have some fixed sets, regular actors and I could bring in people to help and I don' t have to be there every second. It'd be great.
The former head of HBO's programming, Michael Lombardo, took the blame for season two, saying that he "became too much of a network executive," placing an unfair amount of pressure on Pizzolatto to deliver with such a short turnaround. The writer had far less time to write the second season.
Casey Bloys is Lombardo's replacement. The new head of programming is currently working on getting the troubled Westworld back on track, in addition to broadening Vinyl's appeal and scrapping pricey projects.