'Get Shorty' TV Series Has Been Ordered By EPIX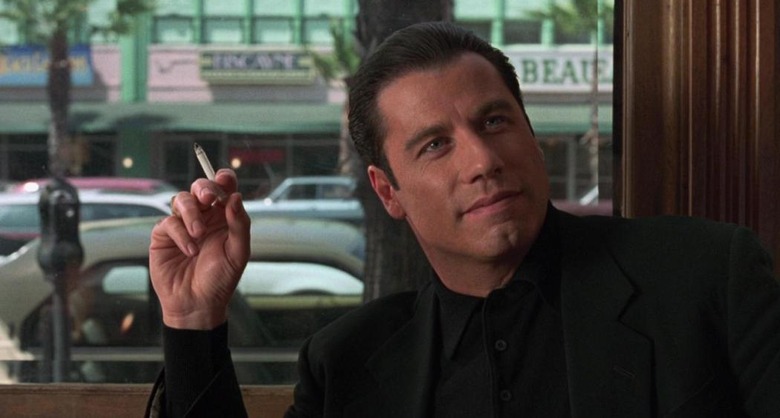 Get Shorty is the newest addition to the long list of films turning into television programs. Director Barry Sonnenfeld's excellent 1995 film is an adaptation of Elmore Leonard's novel, but the show will draw from both the movie and Leonard's original work. EPIX has teamed up with MGM for Get Shorty, which will begin shooting later this year.
Below, learn more about the Get Shorty TV series.
According to The Hollywood Reporter, Davey Holmes–who produced the far too short-lived Pushing Daisies and wrote episodes of HBO's In Treatment–is the series' creator and executive producer. Based on the plot synopsis the outlet ran, Leonard's story has been significantly tweaked. No longer following Ernest "Chili" Palmer (a name Leonard based on a private investigator, played by John Travolta in the film), the Get Shorty TV series will instead follow a man named Miles Daly:
The dark comedy centers on Miles Daly, who works as muscle for a murderous crime ring in Nevada. For the sake of his daughter, he attempts to change professions and become a movie producer, laundering money through a Hollywood film. But instead of leaving the criminal world behind, he accidentally brings it with him to Los Angeles.
The protagonist's original location, Miami, has been changed to Nevada, where he lives with his daughter, a character not present in Leonard's book or the film adaptation. Deviations aside, including the money laundering bit, the Get Shorty TV series at least gets the gist of the story right: a criminal attempting to become a movie producer.
The hour-long series will premiere next summer. In a statement, EPIX president and CEO Mark S. Greenberg, who once worked with Leonard, expressed his enthusiasm for the series:
We're excited to be working with MGM on Get Shorty. I had the pleasure of working with Elmore Leonard early in my career and I am a big fan of his writing. Davey Holmes is a tremendous talent and has created a fantastic new series that is in the spirit of Leonard's unique brand of social satire and strong narrative voice. Get Shorty promises to be yet another example of the type of high-end, premium TV that EPIX is committed to delivering to its subscribers.
Davey Holmes' involvement is a promising sign. I've never seen an episode of Showtime's Shameless, which he executive produces, but the screenwriter's work on In Treatment, Chicago Code, and Pushing Daisies prove he's a writer with considerable talent and range. The Get Shorty TV series is in capable hands. Plus, after Be Cool, the hugely underwhelming sequel to Get Shorty, this property isn't exactly sacred ground anymore. There's no harm in making another interpretation of Leonard's material.