'Ready Player One' Contest: Your Own 3D Avatar Could Appear In Steven Spielberg's Adaptation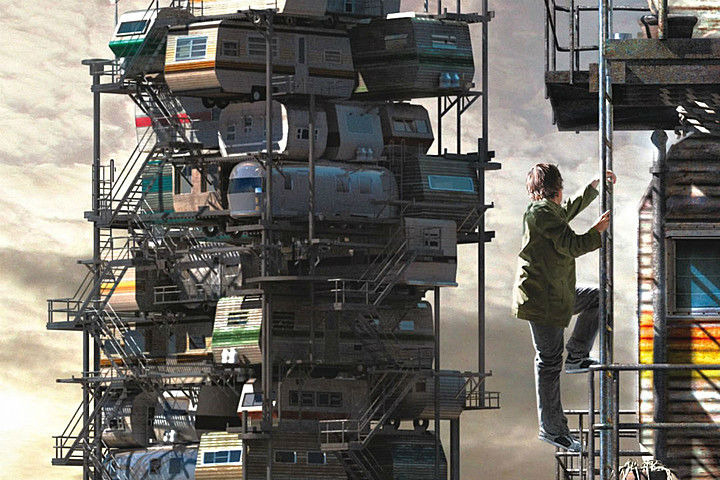 Director Steven Spielberg will begin shooting Ready Player One this summer. The adaptation of Ernest Cline's novel will star Tye Sheridan (X-Men: Apocalypse), Olivia Cooke (Bates Motel), Ben Mendelsohn (Bloodline), Simon Pegg (Star Trek Beyond), and recent Academy Award winner, Mark Rylance (The BFG). We'll hear more casting news soon, but in the meantime, it's possible for anyone of you to appear in Spielberg's "big rockin' adventure movie." Well, maybe not anyone of you, but if you have experience designing and modeling 3D avatars, then you might want to consider participating in this Ready Player One contest.
Learn more about it below.
Warner Bros. has teamed up with Talenthouse Art Works for the contest. They're calling for artists to submit 3D avatars that could end up in the final film. The avatar would appear in the virtual world, called OASIS. As Ernest Cline says in the announcement video, "anything is possible" in the OASIS, so you can let your imagination run wild. Having a piece of your work appear in a Steven Spielberg movie is enough of a prize, but there's more to be gained from this opportunity.
Here's Ernest Cline announcing the contest:
Five artists will be selected, and their avatar designs will "potentially appear" in Ready Player One. On top of that, as listed on Talenthouse Art Works' website, the winners will be paid in exchange for their work. If selected, you'll receive $1,000 for an assignment of all rights. More than five artists might be chosen for this contest. The additionally selected 3D avatars could show up as background graffiti art in Ready Player One, which pays $250. If you want your work to be seen in a Steven Spielberg film–and why wouldn't you?–you have until June 23rd to submit your design.
Here's the official synopsis for Ready Player One:
From Steven Spielberg comes the action adventure READY PLAYER ONE, the much-anticipated big-screen adaptation of the groundbreaking bestseller by Ernest Cline.
In the year 2044, reality is an ugly place. The only time teenage Wade Watts (Tye Sheridan) really feels alive is when he's jacked into the virtual utopia know as the OASIS. Wade's devoted his life to studying the puzzles hidden within the confines of this digital world, puzzles that are based on their creator's obsession with the pop culture of decades past and that promise massive power and fortune to whoever can unlock them. But when Wade stumbles upon the first clue, he finds himself beset by players willing to kill to take this ultimate prize. The race is on, and if Wade's going to survive, he'll have to win – and confront the real world he's been so desperate to escape.
Ready Player One opens in theaters March 30th, 2018.