'X-Men: Apocalypse' Clips: Xavier's School Of Gifted Youngsters Invites You In; Magneto Rage-Quits His Day Job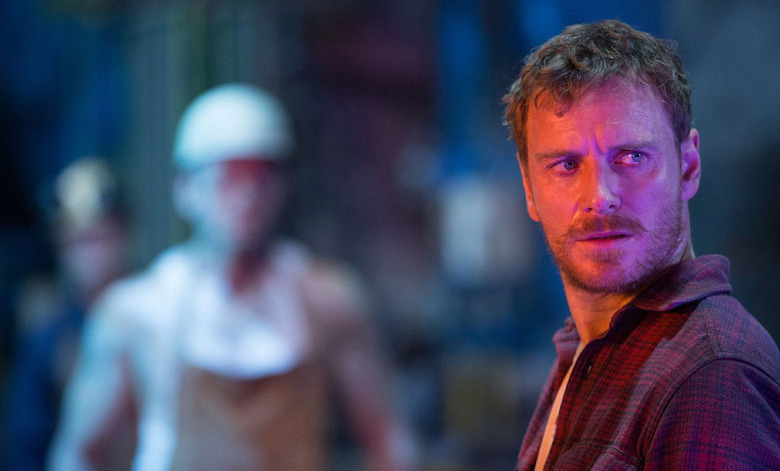 20th Century Fox is taking a two-pronged approach with the X-Men: Apocalypse marketing today, with two very different promo videos. On one end of the spectrum, we have a warm and fuzzy viral video that looks like something out of the '80s, with Lana Condor's Jubilee inviting special folks to enroll at Xavier's School for Gifted Youngsters. On the other, we've got a super-serious, super-grim clip featuring a pissed-off Magneto (Michael Fassbender) and the promise of death and destruction. Check out both after the jump. 
Jubliee makes Xavier's School for Gifted Youngsters sound so welcoming, doesn't she? According to her, it's all about fitting in and learning to control your special abilities and studying under world-renowned scientists. She neglects to mention that the school also offers a crash course in terrifying life-or-death situations since it is getting attacked all the damn time. But hey, if you're still interested in attending, do as Stan Lee's voice says and call that number.
We know from the trailers that this film sees Magneto becoming one of Apocalypse's henchman. But like anyone facing a career change, he needs to put in notice at his old job before he can start at his new one. Magneto being Magneto, he does so in the most dramatic fashion possible. First he uses his powers to lock everyone in, instantly commanding the room's attention, and then he issues teary threats against his former colleagues. We don't actually get to see what happens next, though; you'll have to watch the film itself to find out.
X-Men: Apocalypse arrives May 27.
Since the dawn of civilization, he was worshipped as a god. Apocalypse, the first and most powerful mutant from Marvel's X-Men universe, amassed the powers of many other mutants, becoming immortal and invincible. Upon awakening after thousands of years, he is disillusioned with the world as he finds it and recruits a team of powerful mutants, including a disheartened Magneto (Michael Fassbender), to cleanse mankind and create a new world order, over which he will reign. As the fate of the Earth hangs in the balance, Raven (Jennifer Lawrence) with the help of Professor X (James McAvoy) must lead a team of young X-Men to stop their greatest nemesis and save mankind from complete destruction.