Elisabeth Moss Will Star In Ruben Östlund's Follow-Up To The Great 'Force Majeure'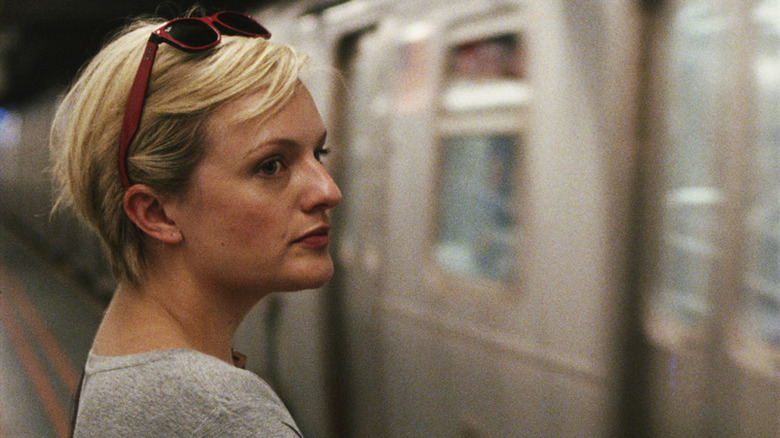 Since AMC's Mad Men came to a satisfying conclusion, actress Elisabeth Moss has continued to work with very promising and very talented directors. She was most recently seen in Ben Wheatley's High-Rise, an abrasive and dense piece of filmmaking, and before that she collaborated twice with writer/director Alex Ross Perry (Listen Up Phillip, Queen of the Earth). Next, Moss will appear in Ruben Östlund's The Square. It's the director's follow-up to the fantastic Force Majeure, one of the best films of 2014 that was snubbed by the Academy Awards.
Learn more about The Square cast below.
The Hollywood Reporter says Moss will co-star alongside Danish actors Claes Bang (The Bridge) and Christopher Laesso. The outlet describes The Square as a "darkly humorous drama set against the backdrop of the international art world." Marina Schiptjenko, a renowned gallery owner, will play herself in the film. As for Moss, she'll star as a journalist covering a unique art exhibit.
Back in 2014 when Östlund was promoting Force Majeure, he discussed The Square now and then. In an interview with Deepest Dreams, he explained the concept of the film:
I'm working on a feature film called The Square. I can talk about the thematic of the film because if I look at Sweden now... Since 2008, they've started to build gated communities, but before gated communities didn't exist. There's a radical change when it comes to what we have in common, how we treat what we have in common, and the responsibility we take when it comes to society. We are setting a difference between society and states. As individuals, we take less responsibility for each other in public spaces. It's a major change in attitude, in which way we should run society. The Square is a film that would bring up the question, and we'll do it with a physical square in the film. This square you can use if you're in need of help. If you stand in this square, people have to address you. If you're tired, you can place your luggage in the square because you cannot steal [from the square].
What exactly are the rules outside of the square? Östlund didn't say, but we should expect nothing but brutal (and hilarious) honesty from the director when it comes to depicting how people in society function outside of the square. The story has maybe evolved a little since Force Majure came out, but the basic premise remains the same: Claes Bang's character plans on creating an art exhibit where only good things are allowed to happen.
The Square will start shooting this June, aiming for a 2017 release date.