CBS Trailers: 'MacGyver', 'Training Day', Joel McHale's 'The Great Indoors', Jason Katims' 'Pure Genius' & More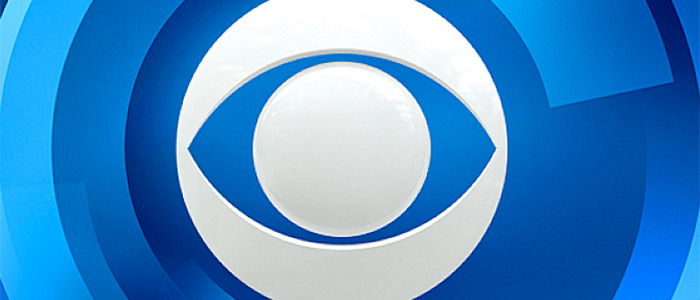 Now that Supergirl's flown over to The CW and Rush Hour's been cancelled, what reason will you have to keep tuning into CBS this fall? The network has unleashed trailers for a slew of new shows they're hoping will catch your eye, including a different kind of superhero show (MacGyver), another film-to-TV remake (Training Day), a new Jason Katims drama (Pure Genius), a new Joel McHale comedy (The Great Indoors), and two separate, unrelated comedies about working-class men forced to spend time at home (Kevin James' Kevin Can Wait and Matt LeBlanc's Man With a Plan). Watch all the CBS 2016-2017 trailers below.
MacGyver
Lucas Till doesn't get a whole lot to do in those X-Men movies, but he'll have a much meatier role to sink his teeth into in MacGyver. Yup, he's playing the younger version of the world's most resourceful secret agent, who's recruited into a super-secret task force of the best and brightest. Here's where I'll admit I've never actually seen the original MacGyver — but as someone who's got nothing to compare this show to, this looks like silly fun.
A secret agent unlike any other, MacGyver escapes perilous situations with nothing but a paper clip, his trusty knife and his wit. A dynamic reimagining of the hit TV series, this action packed origin story follows a young hero as he undertakes missions to save lives and change the world. MacGyver stars Lucas Till and George Eads. Coming this Fall to CBS.
MacGyver will air Fridays at 8 PM starting this fall.
Training Day
Antoine Fuqua's dark and brutal Training Day seems like odd inspiration for a CBS, where the Training Day TV series has no choice but to smooth out some of the uglier edges that made the source material so memorable. The Training Day TV trailer, which stars Bill Paxton as the Denzel Washington replacement and Justin Cornwell as the new Ethan Hawke type, looks plenty exciting, but it'll struggle to pack the same punch. Given the current conversations over police brutality and race relations in America, Training Day has the potential to cover some thorny topics, but the trailer doesn't offer much insight into whether it plans to rise to that particular challenge.
Based on the hit feature film, this crime thriller begins 15 years later when an idealistic young police officer is appointed to an elite squad of the LAPD and he is partnered with a seasoned yet morally ambiguous detective. Starring Bill Paxton and Justin Cornwell, Training Day. Coming soon to CBS.
Training Day will premiere in midseason (i.e., early 2017).
Bull
Bull shall henceforth be known as "the other Dr. Phil show." Yep, it is inspired by the real-life early career of Phil McGraw, who founded a trial consulting firm. The Dr. Phil stand-in is Michael Weatherly's Dr. Jason Bull, who wins cases by figuring out what makes each person tick. In the usual occupational drama mold, he's brash and arrogant but also so brilliant and oddly charismatic that people just have to listen to him. It's not a bad premise for a show, but it is kind of a tired one, and based on the trailer the execution doesn't do much to freshen up the familiar tropes.
Inspired by the early career of Dr. Phil McGraw, Michael Weatherly stars as Dr. Jason Bull. Brilliant, brash and charming, he's the ultimate puppet master combining psychology, intuition and high tech data to learn what makes jurors and the accused tick. Bull. Coming this Fall to CBS.
Bull will air Tuesdays at 9 PM this fall.
The Great Indoors
Joel McHale leads The Great Indoors as Jack, an old-fashioned adventurer who faces his most insurmountable challenge yet when he's hired to oversee a bunch of young people (played by Christopher Mintz-Plasse and others) in the digital department of an outdoorsy magazine. It's a generational-clash sitcom, based on the idea that millennials are weird – this despite the fact that at 44, McHale is certainly young enough to understand the internet. But that actually seems kind of perfect for the network behind The Big Bang Theory, the multi-cam sitcom which has been explaining young-ish people to their parents since 2007. Stephen Fry also stars as Jack's boss, and executive producers include Tosh.0 co-creator Mike Gibbons and how I Met Your Mother alum Chris Harris.
An adventure reporter must adapt to the times when he becomes the boss to a group of millennials in the digital department of a famous outdoor magazine. Joel McHale stars in The Great Indoors. Coming this Fall to CBS.
The Great Indoors will air Thursdays at 8:30 PM starting October 27.
Kevin Can Wait
If you loved King of Queens, here's your new favorite show. If you didn't, there's no terribly compelling reason to believe you'll like this one either. The premise is a little different — Kevin James is married to a different much-hotter woman, his family configuration is a little bit different this time around, and he's a retired cop instead of a package delivery man — but it's basically more of the same, for better or for worse.
A newly retired police officer looks forward to spending more quality time with his wife and three kids only to discover he faces much tougher challenges at home than he ever did on the streets. Kevin James stars in Kevin Can Wait, this Fall on CBS.
Kevin Can Wait airs Monday nights starting this fall.
Man With a Plan
If Kevin Can Wait is a slightly updated version of King of Queens, Man With a Plan looks like a slightly tweaked Kevin Can Wait. Matt LeBlanc plays a contractor who's forced to spend more time with his family after his wife (Jenna Fischer) returns to work. He is very surprised to realize that children can be bratty and parenting can be difficult, because he has never watched a sitcom before. So between Kevin Can Wait and Man With a Plan, which one do we think will turn out to be the 30 Rock and which one will be the Studio 60 on the Sunset Strip?
A contractor, whose wife goes back to work, starts spending more time with his kids and discovers the truth every parent realizes: his little angels are maniacs. Matt LeBlanc stars in Man With A Plan, this Fall on CBS.
Man With a Plan, also like Kevin Can Wait, airs Monday nights starting this fall.
Pure Genius
Frankly, this trailer is so boring it took me several tries just to get through the whole thing. And truth be told, I'm still not quite sure what the point of the series is. I get that it stars Dermot Mulroney and Augustus Prew as two higher-ups at a very high-tech hospital, but not why I'm supposed to care about any of their drama. However, this is the new series by Jason Katims, whose credits include Friday Night Lights, Parenthood, and Hulu's The Path, and that means Pure Genius automatically merits a closer look. Hey, it's not like the slow-burn drama of Dillon, Texas made for exciting promos either.
A young silicon valley tech titan enlists the aid of a veteran surgeon with a controversial past in establishing the the high tech hospital of the future. Pure Genius stars Dermot Mulroney and Augustus Prew. Coming this Fall to CBS.
Pure Genius airs Thursdays at 10 PM starting October 27.