Watch: Greg Nicotero Helps Create Universal Hollywood's New Walking Dead Attraction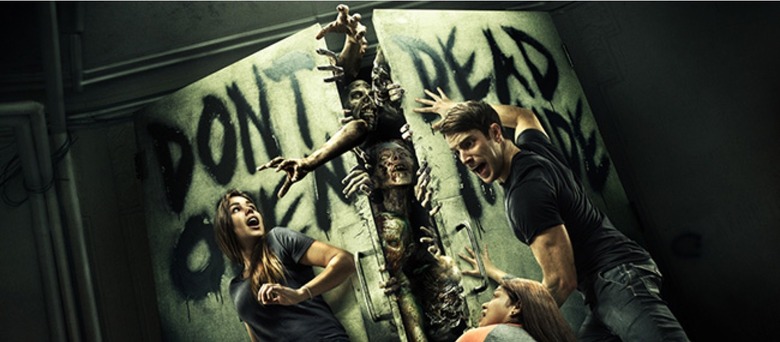 In March, Universal Studios announced that The Walking Dead Attraction would be coming to Universal Studios Hollywood this summer. The new walk-through haunted house attraction will "create a no-holds-barred experience that significantly intensifies any other iteration previously developed within the theme park."
And now today Universal has released a video showing how The Walking Dead executive producer and director Greg Nicotero and his special effects company, KNB EFX are contributing to the new attraction, constructing prosthetics and animatronics that even utilize original molds from the actual show. Previously Universal told us that the new experience could include "authentic walker make-up effects, sophisticated animatronic walkers, substantially more detailed set design and costuming, and highly recognizable props replicated from the series, delivering an uncompromised realistic environment that brings guests even further into the most watched show in cable television history." Hit the jump to watch the video and see how Nicotero is contributing to this new Universal Studios Hollywood experience.
Universal has previously featured The Walking Dead for mazes and scare zones at their annual Halloween Horror Nights, but this new walk-through experience looks much more elaborate. I'm even more excited now that I see some of the work that Nicotero and KNB are doing for it. The Walking Dead Attraction (I still can't believe they aren't going to give this experience a better name) is scheduled to open on July 4th 2016.
Here is the previously released concept art and photos for the new addition, followed by the original teaser trailer: