'Personal Shopper' Trailer: Kristen Stewart Reunites With 'Clouds Of Sils Maria' Director Olivier Assayas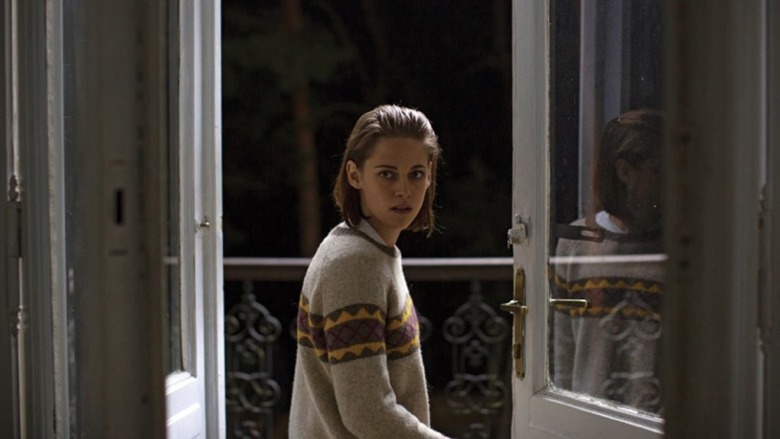 Acclaimed filmmaker Olivier Assayas' latest drama, Personal Shopper, recently premiered at the ongoing Cannes Film Festival. The reception was mixed for the unconventional ghost story, which stars Kristen Stewart, but plenty of critics and audience members were fond of the film. Plus, if the intentional trailer and the plot description are an indication, a polarizing reaction sounds about right.
Watch the Personal Shopper trailer below.
Stewart last worked with Assayas on his previous feature, Clouds of Sils Maria, in which she gives a terrific performance. The film shows the actress at her most naturalistic and internalized. A lot is going on beneath of the surface of the drama and Stewart and Juliette Binoche's performances, which takes some time to digest as a viewer. Assayas' films, in particular, aren't exactly made for knee-jerk responses or quick Twitter reactions, and maybe that's a part of the reason why Personal Shopper didn't do it for some folks in attendance at the Cannes Film Festival.
In the film, Stewart plays Maureen, a professional shopper living in Paris. After her twin brother passes away, she starts to receive messages from him beyond the grave, or at least that's what she thinks. The two promised each other that "whoever died first would send each other a sign."
Here's the Personal Shopper trailer (via The Film Stage):
Initially, the song choice feels out of place, but it ends up nicely subverts expectations before the trailer takes a dark and unexpected turn. The trailer is almost promoting two different movies–a horror movie and something a little more uplifting–meaning this is either an uneven representation of the film or a tonal and structural contrast we should expect from the drama about grief and loss.
Regarding the first audience and critical reaction to Personal Shopper, Assayas discussed the response at the press conference for Personal Shopper:
When you come to Cannes, you're prepared. You're prepared for anything. Movies have a life of their own ... people have expectations of a film and then the film is something else. It happens to me once in a while where people just don't get the ending.
A fair response from the Carlos and Something in the Air director. While I'm sure there are plenty of valid negative reviews of the film, the harsher reactions (the booing) shouldn't be taken seriously. Anybody that feels compelled to boo after a movie, whether at the Cannes Film Festival or a Regal Cinema, probably doesn't have an opinion a filmmaker, especially one such as Assayas, should concern themselves with.
Here's the official synopsis for Personal Shopper:
Maureen, mid-20s, has a job she hates: seeing to the wardrobe of a media celebrity. She couldn't find anything better to pay for her stay in Paris. And wait. Wait for a sign from the spirit of her twin brother, who died a few months earlier. Until then, her life will stay on hold.