Adam Driver And Michael Palin Will Star In Terry Gilliam's 'The Man Who Killed Don Quixote'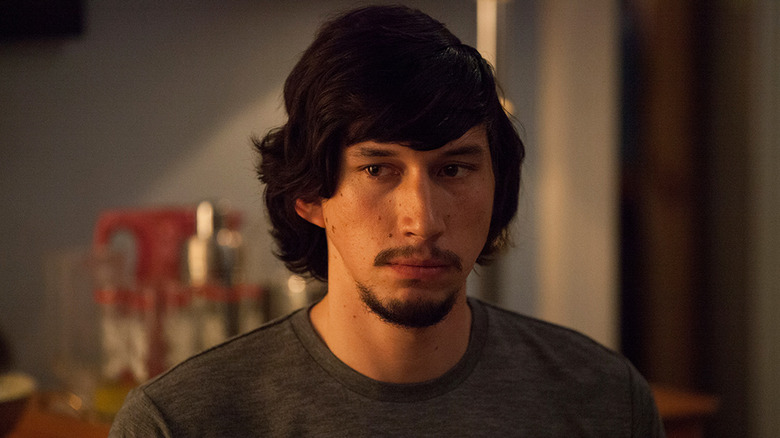 Terry Gilliam is like the human punching bag of filmmakers. No matter how many hits he takes — which has been far too many throughout his bumpy career — he remains passionate, persistent, and unwilling to let go of dream projects, such as The Man Who Killed Don Quixote. Gilliam's long-suffering fantastical adaptation of Miguel de Cervantes' novel recently showed new signs of life, when the director acquired financing from overseas, which he couldn't even get with Ewan McGregor and Robert DuVall attached to the project.
We last heard Jack O'Connell would play the protagonist, Toby, but if — and this is one big if – The Man Who Killed Don Quixote starts principal photography this September it'll instead star Adam Driver. As for the titular role, Gilliam has enlisted an old collaborator of his, Michael Palin (Monty Python).
Learn more about Gilliam's passionate project and The Man Who Killed Don Quixote star below.
O'Connell was attached to The Man Who Killed Don Quixote with actor John Hurt, who was sadly diagnosed with pancreatic cancer last year. Thankfully, Hurt overcame the disease, but he's no longer set to star in Gilliam's film. Replacing Hurt is Palin, one of the members of Monty Python. In 2008, Palin was rumored to play Quixote, but now he has officially joined the project, according to Flickreel and Screen Daily. The outlet has dug up a wealth of information on the project, including concept art and this latest plot synopsis:
There was a time when Toby was a young film student full of ideals. So he decided to shoot a film adapted from the story of Don Quixote in a pretty Spanish village.
But those days are gone and now Toby is an arrogant publicist, libidinous and jaded. Money and glitter have corrupted him, and while he is in Spain where he finishes filming an ad, he has to juggle with his boss's wife – Jacqui – a calamitous weather, and his own ego. This is when a mysterious gypsy comes to find him with an old copy of his student film: Toby is upset and decides to go in search of a little village where he had made his first work a long time ago. He discovers with horror that his little film has had terrible effects on this quiet place. Angelica, the girl full of innocence, became a high-class call girl; and the old man who played Don Quixote lost his mind, convinced in his delusion of being the real "Knight of the Sorrowful Countenance."
A series of incidents lead to a fire that threatens to destroy the village. Wanted by the police, Toby is "saved" by the old fool who takes him for his faithful squire Sancho, and drives on the roads in search of his perfect wife, Dulcinea.
During this journey, Toby will face demons, real and imaginary, modern and medieval. Damsels will be saved, jousts will be completed, and giants will be killed!
Reality and fantasy merge in this strange journey, until a spooky ending.
The drastic story change — that the project now follows a once-aspiring filmmaker — shouldn't come as a surprise to anyone who's been keeping track of The Man Who Killed Don Quixote. Though that can be difficult to do, considering how many false starts Gilliam has encountered. In 2014, the director said he wanted to make a film about how "movies can damage people," drawing more from his experience in the industry. After reworking the story, which once involved time travel, the plan was to start shooting towards the end of 2014, but here we are, once again waiting to see if The Man Who Killed Don Quixote will finally commence filming (again).