'Inhumans' Movie Still Happening, Insists Kevin Feige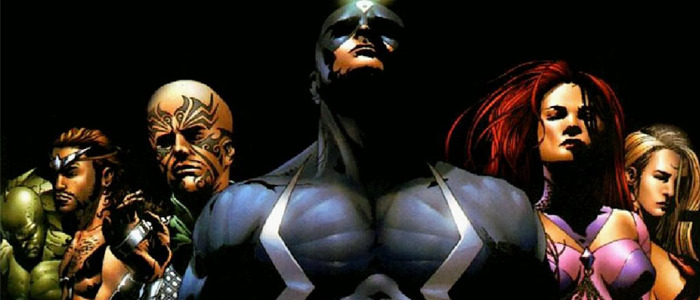 Marvel's Inhumans movie has been dogged by cancellation rumors for months, and when the project was recently yanked from Disney's release calendar altogether, many fans assumed that was the end. But that's not the case, insists Marvel Studios president Kevin Feige. It just means it's no longer part of the franchise's Phase Three plans, which run through 2019.
Feige offered the Inhumans update during an appearance on the Empire Film Podcast (via io9):
The only situation right now is that [Inhumans] is not gonna be a part of Phase Three because Phase Three increased in a very good way since we initially announced. When and where and how it pops up remains to be seen but its characters we love, it a storyline we love and we just didn't want to cram it in to an already quite full Phase Three.
He's right that Phase Three is looking pretty damn full as it is. Spider-Man: Homecoming and Ant-Man and the Wasp were added after Marvel initially announced their Phase Three plans. As it stands, Marvel plans to release ten films in Phase Three, which began this month with Captain America: Civil War and concludes in 2019 with Avengers 4. In comparison, Phases One and Two consisted of six films each.
Inhumans was originally scheduled to open November 2, 2018, but got pushed to July 12, 2019 and then was pulled off the calendar altogether. Feige said recently that he was "not sure" when Inhumans would hit theaters, but given that Marvel's got their plans sorted through 2019 we're probably looking at 2020 at the earliest. The studio currently has three dates set aside for that year (May 1, July 10, and November 6), so it's possible Inhumans will drop into one of them.
The Inhumans have already played a huge role in Marvel's ABC drama Agents of S.H.I.E.L.D. However, it remains unclear how or if the show's storylines might intersect with the movies, especially given the growing divide between Marvel's film and TV divisions. The Inhumans movie does not yet have a director, screenwriter (though Joe Black Cole wrote an early draft), or stars (though Vin Diesel would really like to get involved).