This Week In Trailers: Little Men, Thank You For Playing, My Love, Don't Cross That River, The Land, Chasing Asylum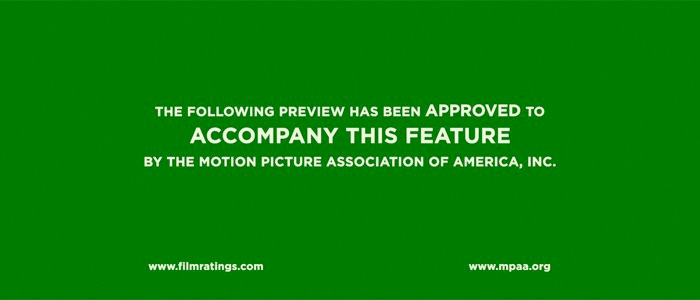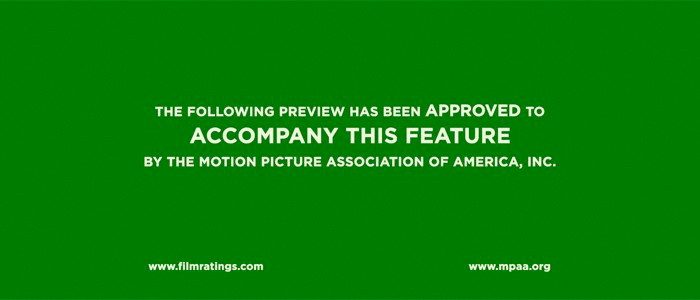 Trailers are an under-appreciated art form insofar that many times they're seen as vehicles for showing footage, explaining films away, or showing their hand about what moviegoers can expect. Foreign, domestic, independent, big budget: What better way to hone your skills as a thoughtful moviegoer than by deconstructing these little pieces of advertising? This week we catch up with Greg Kinnear, play a game about a child with cancer, grow old with someone we love, put Australia down as somewhere you definitely do not want to be an asylum seeker, and remember what it was like to be a teenager looking for your way in life. Little Men Trailer
Moving on, moving onward.
There's something very visceral about what director Ira Sachs is giving us this time around. With Sachs' previous projects, Love is Strange and Keep the Lights On, both of which were completely separate entities with regard to tone and subject matter, there was an underlying humanity that kept you engaged as a viewer. What's here, then, is more of that feeling like these are lives with meaning and with a specific place in which this all takes place. It's not ephemeral, it's not accidental, it's not some faux reality, there's weight here and I was swept up in the moments that we're given in this trailer. We get to know so much about all these people but the crux of what's really happening is left just beyond our sight. It's a way to get to know everyone and it works fantastically. One of the things that is tangentially related to all of this is a post about the notion of people who quit their job to travel. While there's some perception that leading a life unencumbered by the trappings of life is something to aspired to, there's also honor in living a life that is nothing but encumbered by the realities of one's own situation. I feel that here and it's beautiful.
The Land Trailer
Noice.
If there was an award for best trailer you probably didn't see this week but is completely arresting, this would be it. What I love about director Steven Caple Jr.'s feature length debut effort is how inspired it feels. You've got someone in the lead who many of us are unfamiliar with but Jorge Lendeborg Jr. just explodes on site from jump. I don't know who this kid is, what his motivation is, but he's instantly likable. He seems to be searching for something while drifting in his teens, a product of his environment that is teeming with ne'er-do-wells while also being a less than upstanding pillar in his community. This works, though, because the pacing is on point, the music is perfect, and the promise that this makes to be a singular experience with this one kid is all but a slam dunk.
My Love, Don't Cross That River Trailer
A life lived.
What can you say about a documentary about a husband and wife who have grown old together? Director Mo-young Jin tackles the hardest part of making a story about people who have been together as long as these folks have which is that this has to look like a story we would want to settle in and experience. On the surface it doesn't sound too thrilling to get yet another yarn about what it's like to grow old and how wise these people are but it's wild in how electric things feel throughout this trailer. Not only do we get that cutesy stuff we would expect to get out of these kids but it's the drama that seems to extend down into the immediate family that starts to contextualize that not everything here is copacetic. While not a barn burner of a doc, there was enough here that made me smile and think there could be a few things we could pick up from this married couple.
Chasing Asylum Trailer
Go back from whence you came.
I don't purport to know anything about Australia's policy on refugees or what kinds of refugees are making their way to Australia's shores but, when you have an Academy Award winning documentarian who is thinking something needs some attention, and they're shining a light on it, I'm more than receptive to the message. Eva Orner, Oscar award winning producer of Taxi to the Dark Side, helps to provide some context about what we're seeing and why it's of some interest. What's fascinating is that as the world seems to be trying to grapple with what to do for people from Syria who are looking to leave their country in the search for a place where they can live a life free of not being targeted and killed, we as a collective human race seem to default to the "stay out" stance as nation states. Human suffering in any capacity doesn't make for repeat viewing but absorbing this trailer and seeing how other countries are dealing with those looking for better ways of life helps to put a perspective lens on things.
Thank You For Playing Trailer 
This is straight up sad.
Directors David Osit and Malika Zouhali-Worrall have cranked the weeping possibilities up by a factor of 11 with this. To have created a documentary that shows how someone can channel sadness and dark feelings and wanting to help save a piece of a human being's existence is something that I am absolutely going to watch. Just dipping yourself into this family's world is enough to make you stop, sit, and just listen to their story. It's heartbreaking but these are the kinds of stories that help connect all of us as human beings and the trailer does a masterful job at communicating that without ever straying into maudlin territory.
Nota bene: If you have any suggestions of trailers to possibly be included in this column, even have a trailer of your own to pitch, please let me know by sending me a note at Christopher_Stipp@yahoo.com or look me up via Twitter at @Stipp
In case you missed them, here are the other trailers we covered at /Film this week: