Phil Lord & Chris Miller's 'Son Of Zorn' First Look: Meet Orange County's Mightiest Animated Hero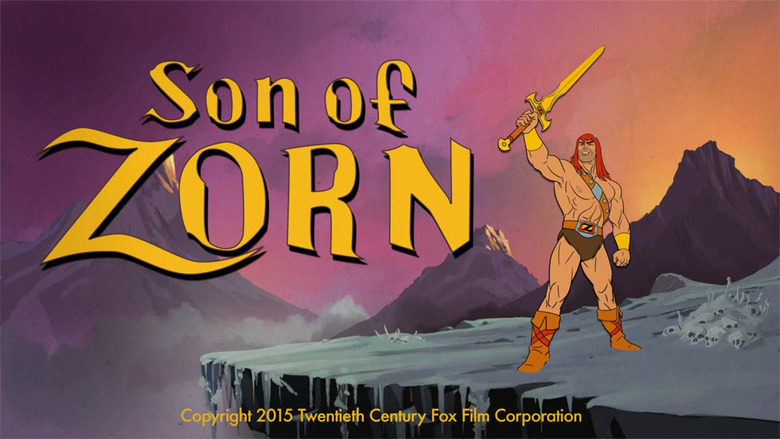 What's more difficult: trying to reconnect with your live-action family or fighting a war in a faraway animated land? According to Son of Zorn executive producers Phil Lord & Chris Miller (The Lego Movie), the former scenario is the greater obstacle to face. In the half live-action/animated hybrid Fox project, Zorn (Jason Sudeikis) struggles to connect with his ex-wife (Cheryl Hines) and his teenage son (Johnny Pemberton), as he tries to adjust to his new mundane lifestyle.
Check out the first images from Son of Zorn below.
The defender of the island nation of Zephryia has relocated back to Orange County. His return to the live-action world is hardly triumphant, with his ex-wife now engaged to an online university professor (Tim Meadows) and a son that he can't seem to connect with. Zorn transitions from being a mighty warrior to an industrial soap dispenser salesman.
Here's the Son of Zorn first look (Source: Entertainment Weekly):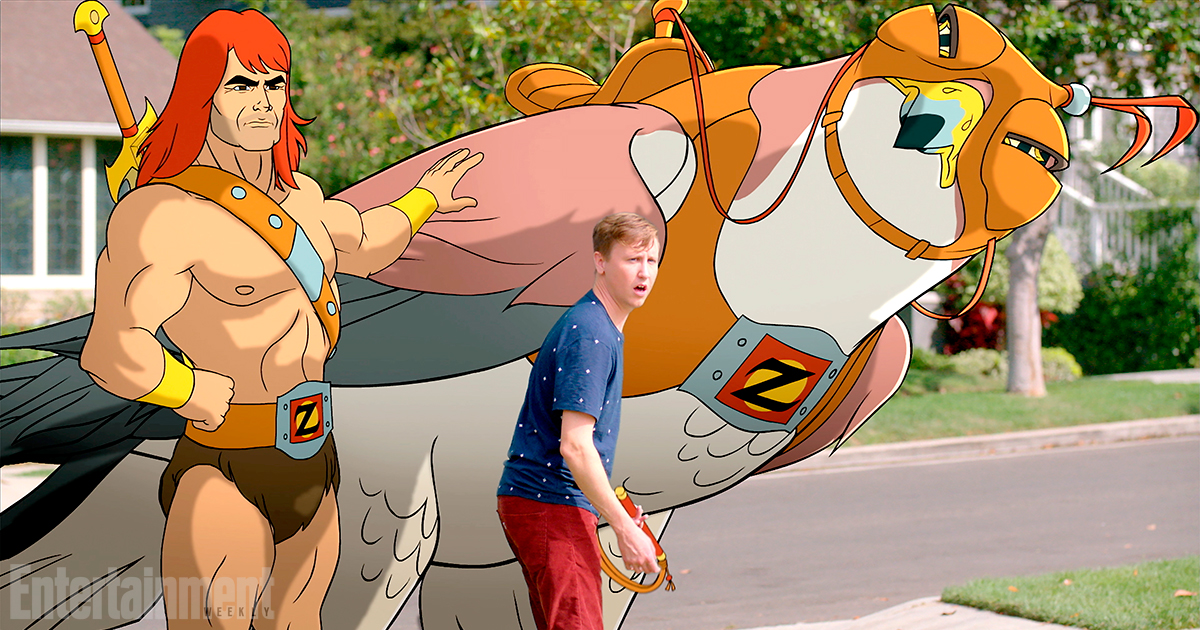 You can check out another image from the show in Entertainment Weekly's story, which also includes an interview with Phil Lord & Chris Miller. The two described the comedy series as another example of being shocked by what they're allowed to get away with. As silly as the comedy series may sound, Miller told EW they took a grounded approach to the first season:
He tries to be a family man, but he is a barbarian warrior from another land who doesn't quite fit in. The thing I like about this show is that while the premise is really outrageous and ridiculous, the tone of the show is finding the practical, real, understated minutia of daily life. And the parts of the show that feel the most interesting to me are the [ones that] play it relatively grounded for such a ridiculous concept.
Miller continued:
One of the big challenges is that you have to produce an entire live-action show at the cost of a live-action show, and on top of that, you have to animate a character. It's almost like you're doing two shows for the price of one. Or the price of a little more than one.
Miller & Lord have displayed a real talent for grounding ridiculous concepts over the past few years. They've turned potentially bad ideas into golden ones, but then again, nothing about Son of Zorn screams "bad idea." The comedic potential in this concept is obvious, especially when you consider the talent involved. The show's co-creators are Reed Agnew and Eli Jorne (Wilfred). Recently, Jorne stepped down as co-showrunner due to creative differences, but both Agnew and Jorne are still involved. The change reportedly had no effect on the production's schedule. The first 13 episodes of Son of Zorn are expected to air later this year or in 2017.