Steve Wiebe And Billy Mitchell Will Never Be 'The King Of Kong' Again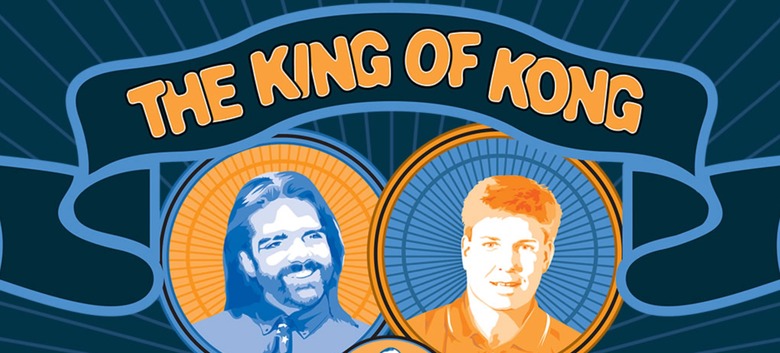 I can't believe it's been nearly a decade since The King of Kong: A Fistful of Quarters was released. Seth Gordon's now-classic documentary chronicled the world of arcade gaming championships, with the main storyline focusing on the feud between a Redmond, Washington high school teacher named Steve Wiebe who attempted to break Billy Mitchell's record score in Donkey Kong. The film has become one of my favorite movies, and since its release we've followed the story as the championship title got passed among other gamers and back to Weibe again in 2010 for a short time before a plastic surgeon named Hank Chien took the title.
But it now seems that the story of the Donkey Kong championship may have come to an end, and neither Steve Wiebe or Billy Mitchell will ever be the King of Kong ever again.
Wes Copeland has completed what many believe to be a perfect run in Donkey Kong. Last week the video gamer submitted a score of 1,218,000 in the classic arcade game. This not only makes Copeland the new Donkey Kong world champion, but many believe it will cement his name in that title forever. Apparently that score is considered to contain all the points possibly available in Donkey Kong, making it the highest possible score. Dean's score was obtained on the MAME platform, a arcade emulation version of Donkey Kong.
The score has been thought by some to not actually be attainable on an original Donkey Kong arcade cabinet. Of course, there may be some trick in this 1981 game that has yet be be discovered, and if that's the case:
I can just see the headline now, that Billy Mitchell becomes the only man who will find it and possibly achieve a score higher than the "perfect score." But as fun as that might be it probably won't happen. The score has been submitted to Twin Galaxies, the official scoreboard for arcade gaming, but has not been "officially adjudicated" just yet.
"This will be my last record score," Copeland wrote on Facebook. "I don't believe I can put up a game any higher than this."
Wes' submission defeats the 3-year standing score of 1,206,800 set by Dean Saglio, also on the MAME platform. You can watch the almost 4-hour long game which won Wes Copeland the championship below:
Congratulations to Wes on this incredible achievement. Steve Wiebe and Billy Mitchell have not commented publicly about the new score although Mitchell has retweeted the news on his twitter account: