'Our Idiot Brother' Director Jesse Peretz Will Adapt Nick Hornby's 'Juliet, Naked'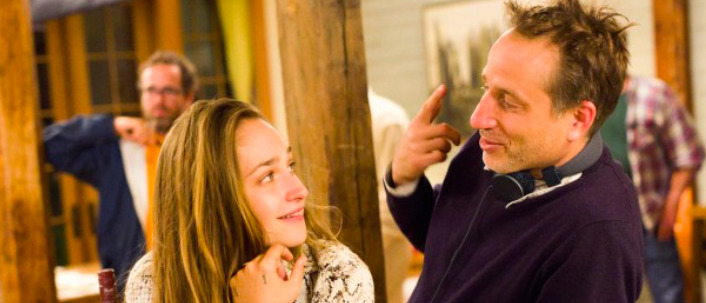 By now, author and Academy Award-nominated screenwriter Nick Hornby (Brooklyn) has had a few of his novels adapted for the big screen. Since 1997's Fever Pitch (which starred Colin Firth), we've seen adaptations of High Fidelity, About a Boy, A Long Way Down, and a second attempt at adapting Fever Pitch. Another one of Hornby's stories, Juliet, Naked may soon join that list. Our Idiot Brother director Jesse Peretz is currently attached to direct the adaptation.
Learn more about the Juliet Naked adaptation below.
Peretz's last feature film was Our Idiot Brother, a delightful and refreshingly kindhearted comedy with a charming performance from Paul Rudd. At the time of its release, it was also a significant improvement for Peretz, who had last directed The Ex, a comedy that, despite starring Charles Grodin and Jason Bateman, somehow misses the mark. But Peretz has done plenty of memorable work since that 2006 picture, having directed episodes of New Girl, The Mindy Project, Orange is the New Black, and a total of 15 episodes of HBO's Girls.
According to Deadline, Judd Apatow is producing Juliet, Naked. Screenwriters Tamara Jenkins (The Savages) and Jim Taylor (Sideways, About Schmidt) adapted the novel, but Phil Alden Robinson (Field of Dreams) and Evgenia Peretz (Our Idiot Brother) handled the rewrites.
Here's the synopsis for Juliet, Naked:
Annie loves Duncan — or thinks she does. Duncan loves Annie, but then, all of a sudden, he doesn't. Duncan really loves Tucker Crowe, a reclusive Dylanish singer-songwriter who stopped making music ten years ago. Annie stops loving Duncan, and starts getting her own life.
In doing so, she initiates an e-mail correspondence with Tucker, and a connection is forged between two lonely people who are looking for more out of what they've got. Tucker's been languishing (and he's unnervingly aware of it), living in rural Pennsylvania with what he sees as his one hope for redemption amid a life of emotional and artistic ruin — his young son, Jackson. But then there's also the new material he's about to release to the world: an acoustic, stripped-down version of his greatest album, Juliet — entitled, Juliet, Naked.
What happens when a washed-up musician looks for another chance? And miles away, a restless, childless woman looks for a change? Juliet, Naked is a powerfully engrossing, humblingly humorous novel about music, love, loneliness, and the struggle to live up to one's promise.
The last Hornby adaptation, A Long Way Down, is a bit of disappointment, but his stories tend to make for quality films, and the amount of talent working on Juliet, Naked makes this project incredibly promising. Robinson wrote Field of Dreams and, easily one of the most enjoyable movies from the 1990s, Sneakers. As for Taylor and Jenkins, they've written some excellent adaptations that aren't too tonally dissimilar from Hornby's writing. We'll see if they all get credited for the script, but for now, it's nice to see Peretz has another film in the works.