How James Horner Convinced Antoine Fuqua To Make 'The Magnificent Seven' And Contributed To The Score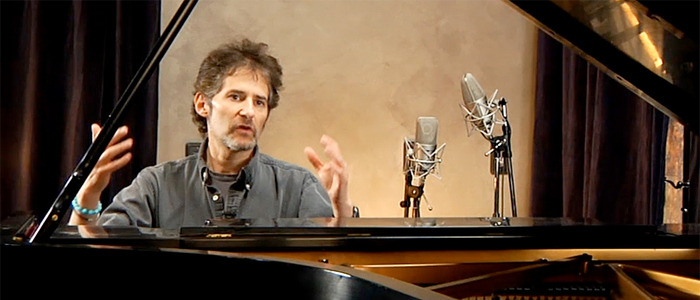 Before composer James Horner tragically passed away last summer, he was working on a gift for filmmaker Antoine Fuqua. Last year, Fuqua and Horner collaborated on the boxing drama, Southpaw, and the two had discussed reuniting for the upcoming remake of The Magnificent Seven. Without seeing any footage — or really discussing the potential score with Fuqua, either — Horner went ahead and starting composing music for the film, much to Fuqua's surprise. The composer's generosity didn't stop there, either, as he paid to put the score together himself and, according to Fuqua, he was the one that convinced him he had to make The Magnificent Seven.
Below, learn more about James Horner's The Magnificent Seven score and how he encouraged The Equalizer director to move forward with the remake.
Earlier this week we got our first look at The Magnificent Seven. While it would've been nice to hear some of Horner's score in the trailer rather than a rock-heavy cover of "House of the Rising Sun," at least we can look forward to hearing his final score in a theater, which will likely make for a bittersweet experience. If it wasn't for Horner, though, there's a small chance Antoine Fuqua's The Magnificent Seven might not have reached theaters at all.
A few outlets were recently invited to interview Fuqua in the editing room, where the director fondly recalled his time with Horner. The filmmaker was refreshingly candid, discussing the obstacles his remake faced, and how Horner helped him get through it.
Here's a lovely story from Antoine Fuqua about the late James Horner (source: Collider):
I'll tell you a quick story with James. James always says the reason I should wind up making the movie is because when I was doing Southpaw, I went to his house and before we even went inside his room, we stood outside in his garden area. And I was just f***ing complaining, to be frank. Couldn't get the money, it took seven actors, movie stars, the whole Hollywood system sometimes is tough. And you gotta get a certain level of actor to get the money to make a Western because Westerns, all this shit. And I just wasn't feeling the love at that moment. And I was trying to get Denzel at that point to agree to the deal and everything. And I sat with James, and I said, "I don't know if I'm going to do it, I'm having a tough time trying to get the money to match the level of actors, blah blah blah." And he started telling me about, in Calabasas, just out of the blue, he said, "You know, they used to ride horses out here in Calabasas. There used to be a whole horse trail," and he started telling me all this stuff. And if you guys have ever met him, he's a slight guy, soft-spoken and he kind of look at me and said, "You have to do it." He said, "Antoine, you'll make history. You, Denzel, Chris, Magnificent Seven. Don't worry about the money, I'll do it for whatever. But you gotta make that movie. You'll probably never get to make another Western in your lifetime, you just gotta figure out how to do it." And I was just looking at him, it was a weird little moment where I thought, "F*** yeah, you're right I gotta figure this out. I gotta stop f***ing whining and figure out how to do it."
Horner gave Fuqua the push he needed. Following that conversation, the director made all the right phone calls and got the project on track. But that's about as far as their conversations went, regarding The Magnificent Seven. Fuqua went on to say they never really talked about the score. Horner's music for the film also wasn't completed since he was only working off of the script, but now his former team of composers is finishing up his work, which Fuqua describes as having a slightly "modern" feel.
The Magnificent Seven opens in theaters September 23rd.