Ron Howard Will Direct National Geographic's 'Genius'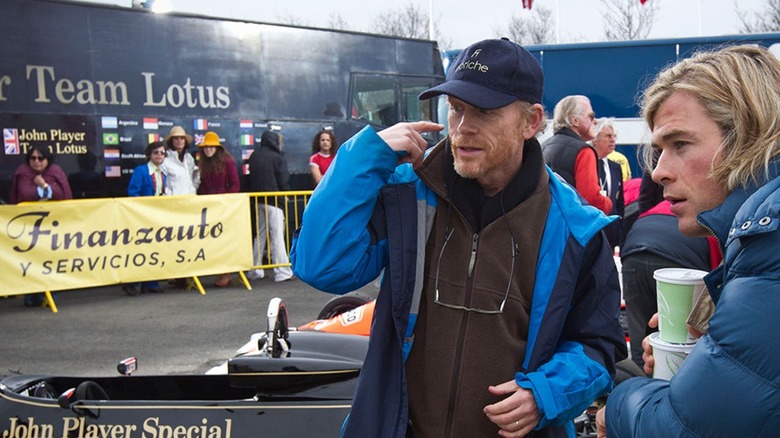 Director Ron Howard is currently in post-production on another one of Professor Robert Langdon's (Tom Hanks) adventures, Inferno, but he's already found another project to focus on once he's finished with his third Dan Brown adaptation. Howard will direct the pilot of National Geographic's first scripted series, Genius, an anthology drama about the world's greatest innovators. Season one of Genius, which has already been given a straight-to-series order, will focus on Albert Einstein.
Learn more about the Ron Howard National Geographic series below.
Season one of Genius is an adaptation of Walter Isaacson's biography Einstein: His Life and Universe, much of which was based on some of Einstein's own personal letters. The series will explore Einstein's "political activism, family life and volatile and complex personal relationships" and more. Screenwriter Noah Pink is adapting the New York Times bestselling biography, and he'll remain involved as an executive-producer. Imagine TV, Fox 21 TV Studios, OddLot Entertainment and EUE/Sokolow are all behind the show. National Geographic and all involved are currently searching for a showrunner.
The plan is to start filming Genius this summer in Prague, and the hope is for the series to premiere next spring, in a total 0f 171 countries and 45 languages. A few months ago, National Geographic finally got its feet wet with scripted television. Their two-night miniseries event, Saints & Strangers, was mostly well received. The network has been planning on producing more scripted content for a while now.
In a statement to Deadline, National Geographic Channels CEO, Courtney Monroe, discussed their decision:
Genius is perfectly emblematic of our vision to create premium, distinctive and highly entertaining content Natgeo channel that fits the National Geographic brand. We are thrilled to be partnering with the exceptional teams at Fox 21 TVS, Imagine Television and Oddlot to tell rich, provocative and powerful stories that celebrate human ingenuity.
Hiring Academy Award-winning director, Ron Howard, was certainly a step in the right direction towards expanding National Geographic's content and, potentially, their audience. Howard had this to add:
I look forward to National Geographic's support as we tell this ambitious but intimate and revealing human story behind Einstein's scientific brilliance. I hope that his story, as well as those of other geniuses, will both entertain and inspire the next generation of Einsteins.
Ron Howard and executive producer Brian Grazer's names should help lure in more viewers when Genius airs next year. Howard's last film, In the Heart of the Sea, was a critical and financial misfire, but he's still a filmmaker audiences know and respect. Plus, considering how excellent Howard's Rush was, I think it's fair to say the director deserves a mulligan or two. Not all of Howard's films have connected with a mass audience, but when someone makes as many films as Howard does — and tries new things as much as he does — that's expected. This is the director's third collaboration with National Geographic, following Breakthrough and the upcoming Mars.