'Captain Fantastic' Trailer: Viggo Mortensen Ventures Outside Of Paradise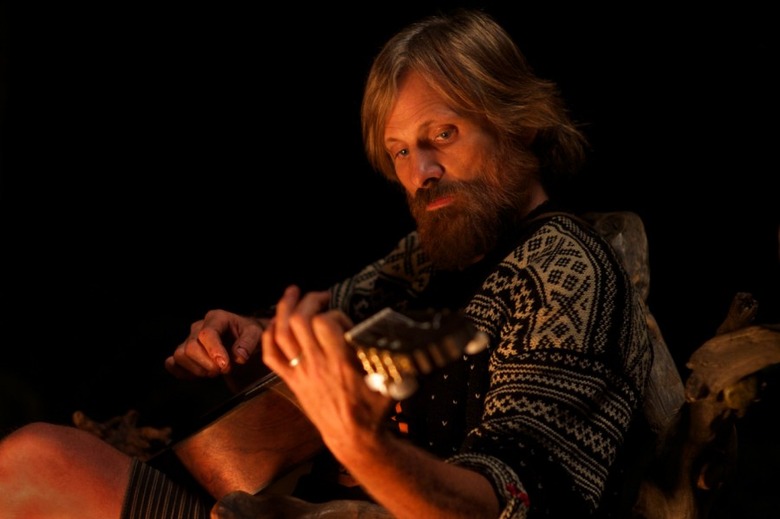 Captain Fantastic didn't make our best of Sundance list earlier this year, but both Peter and Ethan enjoyed the film. Overall, the reviews were slightly mixed, and now having seen the trailer, it's easy to see why. Captain Fantastic, which stars Viggo Mortensen (The Road), looks like a potentially overly quirky family drama, the kind of film we see a little too often, but maybe that's not the case. Plenty of critics suggested the film is far more than that, and the trailer isn't without promise.
Watch the Captain Fantastic trailer below.
The dramedy is written and direct by Matt Ross, a very, very good actor. Ross has appeared in Big Love, The Aviator, American Psycho, and Good Night, and Good Luck. Captain Fantastic is Ross' second feature as a director, following up his 2012 film, 28 Hotel Rooms, which starred Chris Messina (The Mindy Project). The writer and director's latest picture features Mortensen, Frank Langella, Kathryn Hahn, Steve Zahn, and more.
Here's the Captain Fantastic trailer (source: IMDB):
Over the years, Viggo Mortensen has become very selective of his projects. The Lord of the Rings and Eastern Promises star is clearly far more interested in quality over quantity. With the exception of a handful of projects released in 2014, the actor spent a while only appearing in one movie a year. Mortensen has interests — painting, photography, and poetry — outside of acting, though, so it's understandable we don't see him starring in movie after movie.
Plus, when do we see Mortensen in a film, it's generally a treat. He looks delightful and heartbreaking in Captain Fantastic, playing a father and widower possibly questioning the decisions he's made for his family. Mortensen is surrounded by plenty of talent in the film, as well. The little we see of him with Frank Langella in the trailer is almost reason enough to want to see Captain Fantastic. Those two actors should work wonders together.
Here's the official synopsis:
Deep in the forests of the Pacific Northwest, isolated from society, a devoted father (Viggo Mortensen) dedicates his life to transforming his six young children into extraordinary adults. But when a tragedy strikes the family, they are forced to leave this self-created paradise and begin a journey into the outside world that challenges his idea of what it means to be a parent and brings into question everything he's taught them.
Captain Fantastic opens in theaters on July 8th.