See The First Photo From 'Alien: Covenant', Brought To You By Weyland-Yutani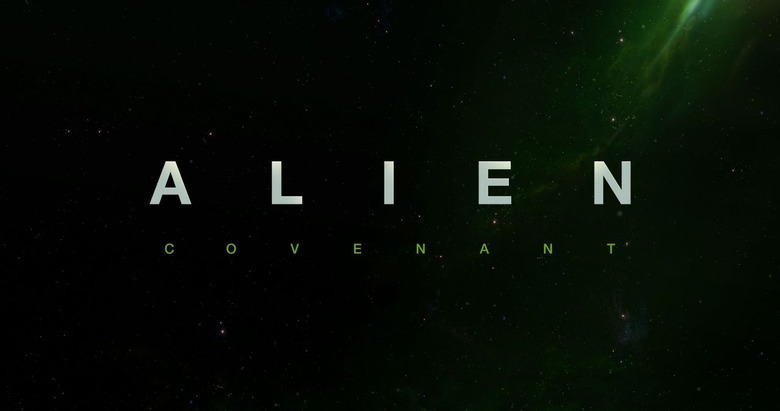 As with any holiday, everyone celebrated Alien  Day in their own special way. Some fans attended screenings or bought sweaters and posters and limited-edition shoes; others posted concept art suggesting they might just go ahead and pretend the last two Alien movies never happened. And the guy who started the whole thing, director Ridley Scott? He marked the special day by sharing the first official photo from the next installment of the still-beloved franchise, Alien: Covenant. (Or at least some social media coordinator working with him did.) 
Here's the first Alien: Covenant photo from the franchise's official Facebook page.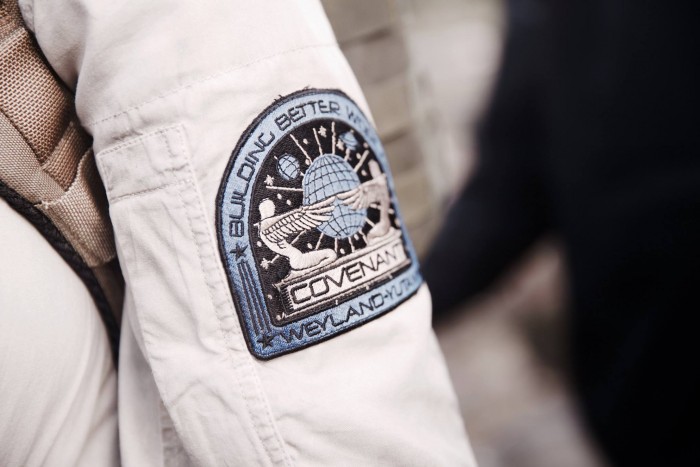 Yeah, it's nothing earth-shattering. It doesn't involve any recognizable cast members or scary monsters or shocking revelations. It's just a uniform patch, rendered in a lovely sky blue, with a corporate slogan around the edges and the name of the colony ship, Covenant, on the inside. But it does confirm the interesting detail that the Weyland Corp, seen in Prometheus, will have undergone a merger to become Weyland-Yutani by the events of Alien: Covenant. The design also references, appropriately enough, the Ark of the Covenant, which you might recognize from Raiders of the Lost Ark.
In addition to Michael Fassbender, who returns from Prometheus as David, Alien: Covenant also stars Katherine Waterston, Demián Bichir, Danny McBride, Billy Crudup, Amy Seimetz, Jussie Smollett, Carmen Ejogo, and Callie Hernandez. Although the new film is set about a decade after the events of the original, it doesn't sound like space has gotten any more inviting during those years, if Scott's promises of a "hard R" rating are to be believed.
Alien: Covenant opens August 4, 2017. Here is the synopsis:
Ridley Scott returns to the universe he created in ALIEN with ALIEN: COVENANT, the second chapter in a prequel trilogy that began with PROMETHEUS — and connects directly to Scott's 1979 seminal work of science fiction. Bound for a remote planet on the far side of the galaxy, the crew of the colony ship Covenant discovers what they think is an uncharted paradise, but is actually a dark, dangerous world — whose sole inhabitant is the "synthetic" David (Michael Fassbender), survivor of the doomed Prometheus expedition.