Bryan Singer Reveals '20,000 Leagues Under The Sea' Takes Place After The Civil War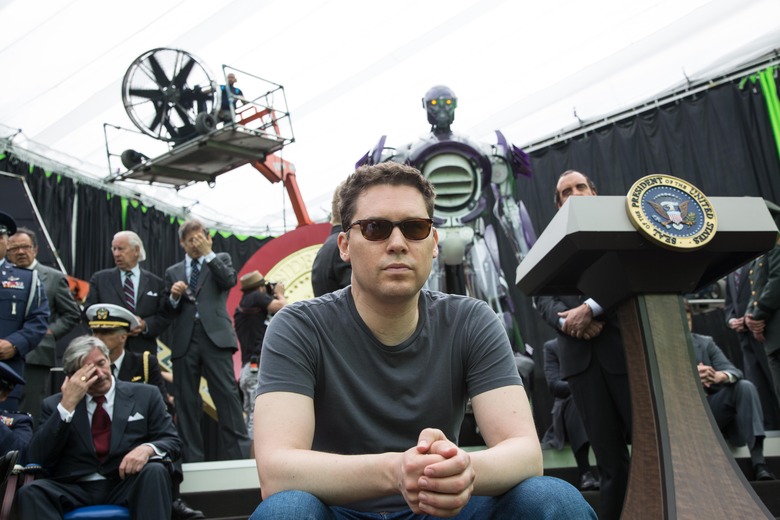 For the past few years, director Bryan Singer has been preoccupied with the X-Men franchise. Singer's fourth installment in the series, X-Men: Apocalypse, opens in theaters this summer, and we saw another trailer for the film just this week. But following the comic book movie's release, Singer will turn his full attention to 20,000 Leagues Under a Sea, which will start shooting this fall.
The director has now revealed that 20,000 Leagues will be set around 1865, following the aftermath of the Civil War. Although we should expect a "sci-fi twist" from the adaptation, Singer is intent on actually reflecting what a post-Civil War America was like.
Learn more about the 20,000 Leagues Under the Sea setting below.
Jules Verne's original story takes place in 1866, so Singer is at least staying faithful to the story's time period. Instead of turning 20,000 Leagues Under the Sea into a modern day or futuristic adventure, the X-Men: Apocalypse director wants the tension of a post-Civil War America to play an integral role in his picture.
Singer explained his reasoning behind the decision to Empire, after he discussed the scene where Nightcrawler (Kodi Smit-McPhee) meets Mystique (Jennifer Lawrence) for the first time in the upcoming X-Men film:
She is famous, but nobody's really seen her since. Meeting her is a big deal to him. She's the great hero from 1973 and he's starstruck in that moment. She's not comfortable with it. She's not interested in being the face of a world that she doesn't believe exists. She's not a hero. It's the same reason I'm setting 20,000 Leagues Under The Sea right after the Civil War. Everything wasn't suddenly hunky-dory between the North and the South – there was still hostility and tension. The same thing exists here.
The Reconstruction following the Civil War could make for a compelling setting, especially if it's as important to 20,000 Leagues Under the Sea's story as Singer makes it sound. Of course, considering this is envisioned as a big tentpole movie — which is intended to launch a franchise — I'm curious how much of Singer's film will really explore this time period. There is only so much he can depict of the real post-Civil War tension in a kid-friendly movie. But then again, he's also managed to explore some more adult-heavy themes in his X-Men films, and maybe he'll do the same with 20,000 Leagues Under the Sea.
20,000 Leagues Under the Sea is a passion project of Singer's. When the 20th Century Fox film was first announced, the director expressed his enthusiasm for Verne's novel:
A story I've wanted to retell since childhood. I promise this will be an epic and emotional adventure for all ages! An adventure very dear to my heart. Not abandoning the #xmen universe. Very excited about #xmenapocalypse and beyond. I'm incredibly excited to be working with my friends at Fox, with whom I've had such a long and fruitful relationship. Ever since I was a boy and first discovered the 1870 Jules Verne novel, I have dreamt of retelling this classic story. Without revealing too much, it contains not only the original characters of Captain Nemo, Ned Land and Professor Aronnax, but also some new and original characters and Sci Fi plot twists culminating in a timeless adventure for all ages.
Singer's 20,000 Leagues Under the Sea isn't the only adaptation of Verne's novel we may see in the coming years. Director James Mangold (Walk the Line) recently replaced David Fincher on Disney's 20,000 Leagues Under the Sea. However, since Mangold has The Wolverine coming up, his film, if it ever happens, won't reach theaters until after Singer's film has. Disney's version is supposedly a significant departure from the source material, so perhaps these two adaptations won't step on each other's toes.