'X-Men: Apocalypse' Trailer: The Adamantium Claws Are Out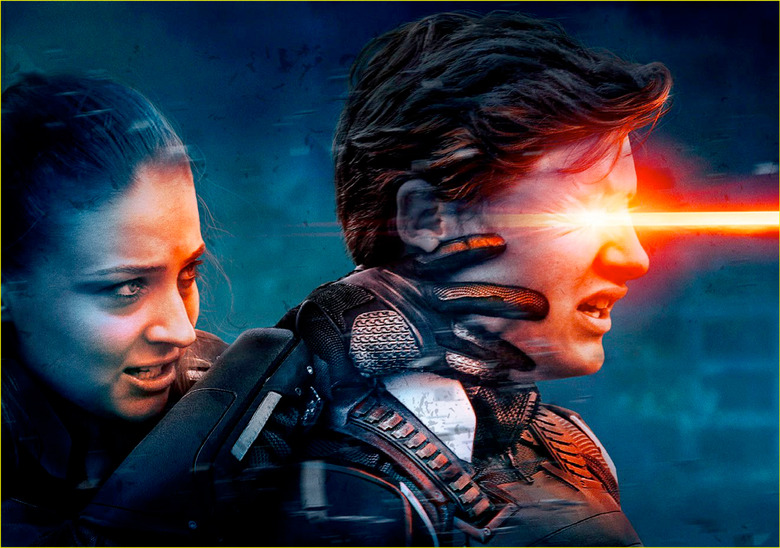 Our favorite mutant superheroes are out in full force in the latest X-Men: Apocalypse trailer, but Apocalypse, as his name suggests, is a pretty formidable foe. The X-Men are going to need all the help they can get, and if said help comes in the form of a certain fan-favorite Canadian with adamantium claws, all the better. Check out the latest X-Men: Apocalypse trailer, featuring the first little peek at Wolverine, below.
There's tons of new footage in this trailer, but if you're a big Wolverine fan the best bit comes right at the end.
It's a good thing X-Men: Days of Future Past essentially wiped the original trilogy off the timeline, because the Wolverine / Cyclops / Jean Grey reads as much creepier if it turns out he first met the couple when they were teenagers and he was already a middle-aged man.
We've known for some time that Jackman would appear as Wolverine in X-Men: Apocalypse, but this is the first footage we've seen of the character in the movie. It seems unlikely Wolverine plays a big role in the movie — if he did, we probably would've heard more about his role by now — but it's still nice to see him, however briefly. Jackman has appeared in every single X-Men movie so far, save Deadpool, and is set to make his final appearance as the mutant in next year's as-yet-untitled Wolverine solo movie.
X-Men: Apocalypse arrives May 27.
Following the critically acclaimed global smash hit X-Men: Days of Future Past, director Bryan Singer returns with X-MEN: APOCALYPSE. Since the dawn of civilization, he was worshipped as a god. Apocalypse, the first and most powerful mutant from Marvel's X-Men universe, amassed the powers of many other mutants, becoming immortal and invincible. Upon awakening after thousands of years, he is disillusioned with the world as he finds it and recruits a team of powerful mutants, including a disheartened Magneto (Michael Fassbender), to cleanse mankind and create a new world order, over which he will reign. As the fate of the Earth hangs in the balance, Raven (Jennifer Lawrence) with the help of Professor X (James McAvoy) must lead a team of young X-Men to stop their greatest nemesis and save mankind from complete destruction.