Superman Prequel 'Krypton' Gets Pilot Order At Syfy [UPDATED]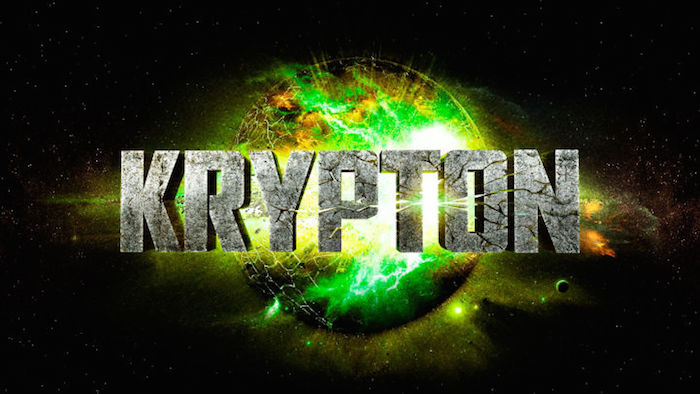 UPDATE: Syfy has officially given a pilot order to Krypton, reports Variety. Our original story from April 21, 2016 follows.
Not to be outdone by his best frenemy (and fellow Martha fan) Batman, Superman is also getting his own hometown prequel TV series. For the past couple of years David Goyer has been working with Syfy on Krypton, which follows Superman's grandfather, two generations before the planet blew up and baby Kal-El was sent hurtling toward Earth. Now the series has taken some big strides forward, picking up an official pilot order, a new showrunner, and a new director. 
Deadline reports Damian Kindler (Sleepy Hollow) will serve as executive producer and showrunner on Krypton, and that Colm McCarthy (Peaky Blinders) has been set to direct. Goyer and Kindler are now hard at work rewriting the pilot script. Goyer had written the earlier draft with Ian Goldberg, based on a story that he and Goldberg had come up with together. The story unfolds during a time when the House of El has been tarnished by shame. Superman's grandfather works to restore the family name and save his doomed planet.
Since this is all taking place two generations before Superman, we likely won't get to see an adorable baby Kal-El toddling about or anything like that. But if you liked all the Krypton parts of Man of Steel, Krypton sounds like a chance to explore that world further. (Technically they're on different timelines — Warner Bros. and DC's shows have no connection to the current big-screen DC universe — but you know what I mean.) Here's Goyer discussing Krypton last year:
Part of the fun of doing Man of Steel — and I was so insistent on setting that opening on Krypton and really seeing it, was pulling back the curtain. The first draft, the first forty pages were on Krypton, so we compressed that all down to fifteen minutes and there were a lot of ideas that I wanted to use in the film that didn't ultimately make it into the film.
Kindler is coming off of three seasons on Fox's Sleepy Hollow. Before that, he worked on Syfy's Sanctuary, Stargate: Atlantis, and Stargate SG-1. McCarthy directed the entirety of Peaky Blinders' second season, and his other directing credits include episodes of Sherlock, Doctor Who, and Ripper Street.