Netflix Renews Bill Burr And Michael Price's 'F Is For Family' For Season Two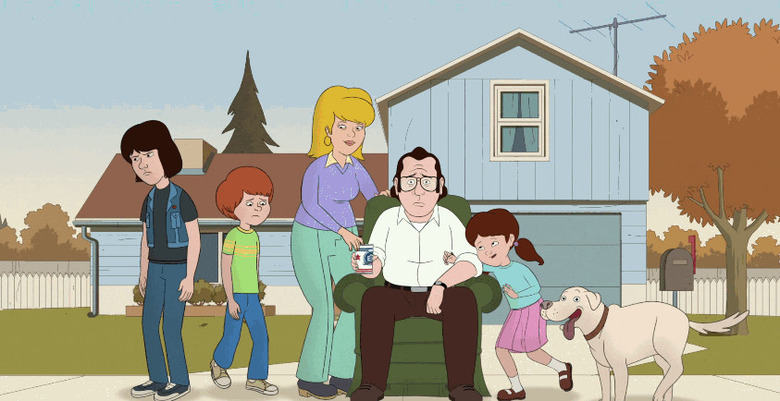 If you're a fan of comedian Bill Burr, then you most likely watched his Netflix animated series, F is For Family. Back in December, the comedy series debuted on the streaming service and was received positively by critics and Burr's fan base. Fans of the series should be pleased to learn F is For Family is returning for a second season.
Below, learn more about F is For Family season two.
On Friday, Burr confirmed on social media that the series is coming back. After the show premiered, Burr was optimistic about a season two, occasionally mentioning things were looking good on his podcast. To celebrate the announcement, the comedian posted this video on Facebook, which is pretty much nothing but his character, the very eloquent Frank Murphy, dropping F-bombs:
Season one of F is For Family was only six episodes in length, but Netflix has nearly doubled its order for season two. Season two of the comedy series, which is executive-produced by Vince Vaughn, will feature a total of 10 episodes. The first season was a quick and fun binge-watch, since all the episodes are around 25 minutes a pop, but this is a family of characters you wouldn't mind getting to spend more time with, so an extended season is welcomed news.
Anyone that grew up with a father that was fond of yelling about pretty much anything probably got a lot of enjoyment out of F is for Family season one. The show wasn't only funny because of Burr's character's explitive-ridden outbursts, but if your dad wasn't too dissimilar from Frank Murphy, there was plenty of character traits to recognize and laugh about. For a show that's often silly, in a good way, it's also a pretty accurate look at growing up around a guy like Frank Murphy.
Burr created F is for Family with Emmy winner Michael Price (The Simpsons). Joining Burr in celebrating the good news, Price tweeted this image from the first table for the season: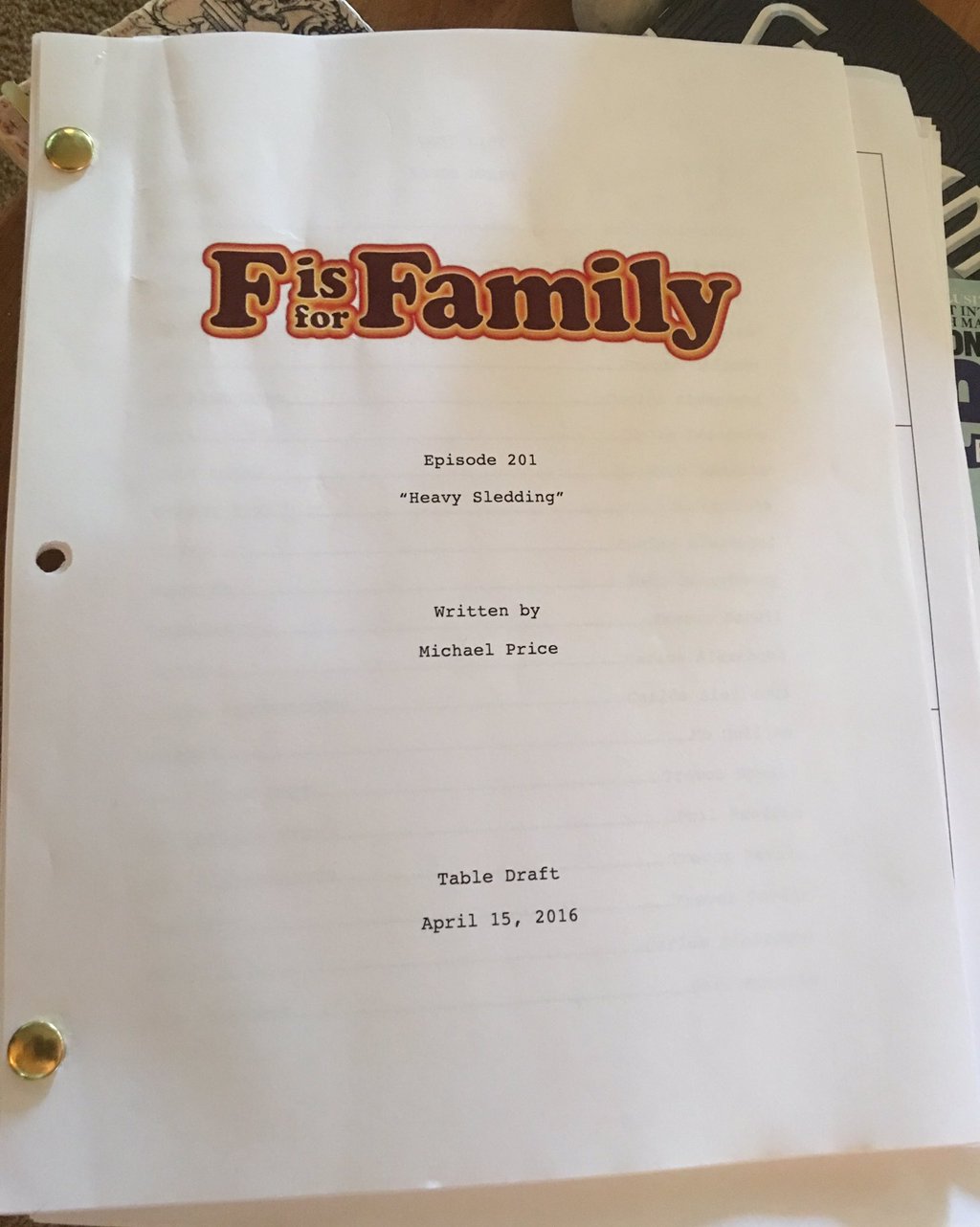 The main supporting actors – Laura Dern, Justin Long, and Debby Derryberry – are presumably returning to voice the Murphy family. The first season of F is Family was a good start, and I'm looking forward to seeing where the show goes next, and wherever the Netflix series does go, hopefully Sam Rockwell will be there, once again voicing Frank Murphy's hippie neighbor.
Here's the official synopsis for F is for Family:
F is for Family, created by Bill Burr and Emmy award-winner Michael Price (The Simpsons), follows the Murphy family in the 1970's, a time when you could smack your kid, smoke inside and bring a gun to the airport. Burr voices the role of Frank Murphy, the family's extreme patriarch; Laura Dern voices Frank's wife Sue; and Justin Long voices the family's oldest son, Kevin.