Magic Castle Movie Coming From Producer Ridley Scott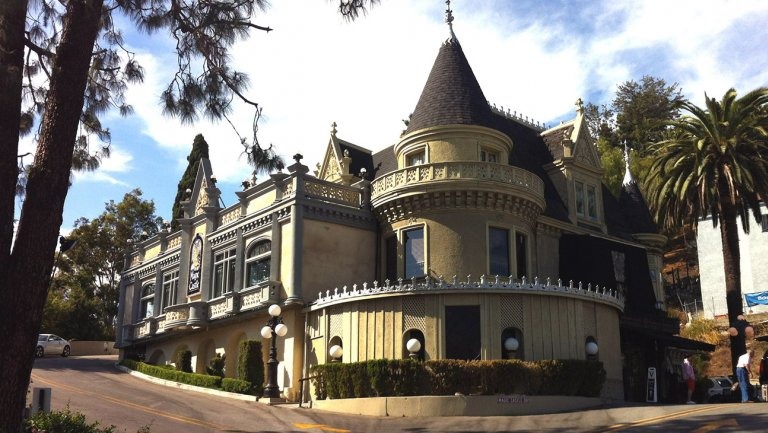 A film about Magic Castle has been in the works for a few years now. For those of you unfamiliar with the private club in Hollywood, it hosts magicians and their guests, and it's also the headquarters of the Academy of Magic Arts Inc. The mansion, which is on Franklin Avenue, was most recently featured in an episode of Netflix's Love, "Do You Believe in Magic?", if you want to get a better look at the place.
The Magic Castle movie has now gained a little momentum, with the help of Ridley Scott's Scott Free Productions. Learn more about the project below.
The project was first announced in 2012. Even then, details were scarce about how producer Ted Field (Jumanji, Zathura) and his company, Radar Pictures, planned on turning this club into a feature-length movie, although, considering Field's involvement, it's easy to speculate the story would most likely include fantastical elements. 
A few years ago, Magic Castle Inc. signed a deal with CAA, a deal that could lead to opportunities in television, film, video games, and more. Shortly after that, McG (Charlie's Angeles) became attached to direct Magic Castle. He was going to shoot the film after he made Three Days to Kill, but that plan never came to fruition.The Hollywood Reporter claims Radar Pictures is no longer focusing on only a Magic Castle movie. Scott Free Productions has teamed up with Radar Pictures to produce the feature, but both parties are looking into other options, such as television and digital opportunities. It also sounds like 20th Century Fox is no longer the home to the Magic Castle movie. Radar and Scott Free will soon begin talking to potential studios to partner with.
The Magic Castle Inc. is hoping the film and other potential projects will assist them in expanding their brand. The current plan is to open new clubs in both the states and overseas. Discussions about bringing Magic Castle to China, the Middle East and Europe have already begun.
Here's more information about The Magic Castle:
The Magic Castle is the private clubhouse for the Academy of Magical Arts, Inc, a very special organization devoted to the advancement of the ancient art of magic. The purpose of The Academy is to encourage and promote public interest in the art of magic with particular emphasis on preserving its history as an art form, entertainment medium, and hobby. Beginning with a charter membership of 150, the Academy has grown into a world-renowned fraternal organization with a membership of nearly 5,000.