Warren Beatty Still Considering 'Dick Tracy' Sequel; Howard Hughes Film Coming Later This Year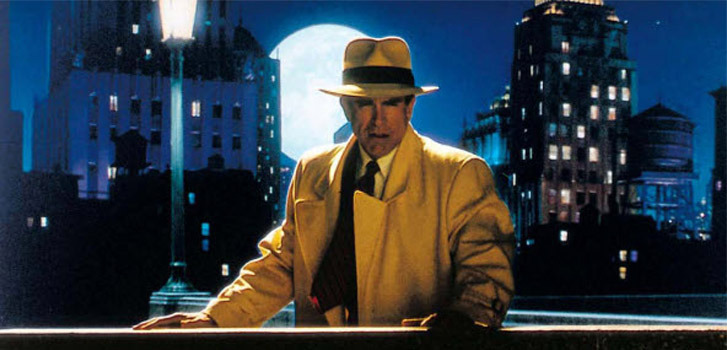 Over two years ago, Warren Beatty was shooting his untitled Howard Hughes film. The actor and director prefers to take his time with each project; he's always been more focused on quality than quantity. After almost 18 years of waiting, though, we're finally going to see it this year.
In fact, we might even see two movies from him over the next couple of years, if he decides to try to move forward with the Dick Tracy sequel. The filmmaker indicated that potential project is still on his to-do list. Learn more about the Dick Tracy sequel and the Howard Hughes project below.
Beatty has been talking about a Dick Tracy sequel for a few years now. Well, that's not exactly true, since the director hardly ever does any press and generally refrains from discussing about future projects. When he does open about, say, Dick Tracy 2, like he did back in 2011 at the Los Angeles Times' Hero Complex, he doesn't say much:
I think it's dumb to talk about movie before you make them. I just don't do it. It gives you a perfect excuse to avoid making them. The more you talk about it, the longer it's hidden.
Someone at a screening of Dick Tracy asked the filmmaker about the long rumored sequel, and Beatty responded he's "gonna make another one." Since then, he's been preoccupied with his Howard Hughes movie, which he's been working on for around 30 years, but he's still got his eye on Dick Tracy 2.
According to Variety, after receiving an award at Cinema Con, Beatty was asked about the potential sequel. In typical Beatty fashion, his answer was swift and to the point:
I'm serious about it, but I am slow about these things.
Later during the event, producer Arnon Milchan got a little more specific, confirming the sequel has been discussed and that it could be completed "within two years." Milchan's New Regency Productions backed Beatty's Howard Hughes project, and Milchan added they're considering making other projects together, besides a Dick Tracy 2, although Beatty is apparently "very serious" about it. Years ago, the director had a dispute with Tribute Media Services over the rights to the character. Ultimately, Beatty prevailed, hence a potential Dick Tracy sequel.
As for one of my most anticipated films of 2016, the untitled Howard Hughes film will either get released in the fall or winter. New Regency and 20th Century Fox are patterning on the film, which stars Beatty as Howard Hughes. In addition to Beatty, the untitled picture features Lily Collins, Annette Benning, Oliver Platt, Ed Harris, Martin Sheen, Alden Ehrenreich, and more. This will mark Beatty's first appearance on the big screen since 2001's Town & Country.