'Ghost In The Shell' First Look: Scarlett Johansson Is A Live-Action Cyborg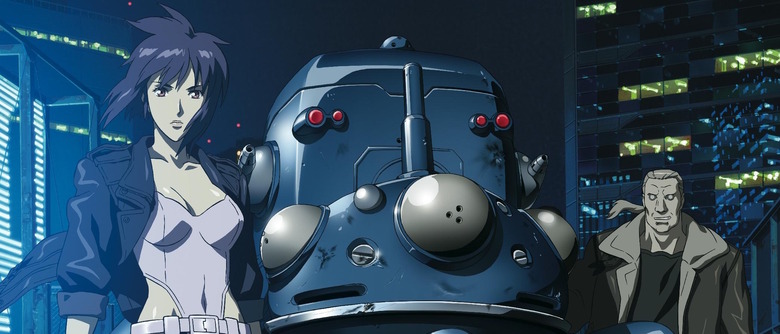 Marvel may be dragging their feet on a Black Widow solo movie, but Scarlett Johansson's already well on her way to sci-fi action stardom. After kicking ass in Luc Besson's Lucy, she's got another big genre film on her hands with Ghost in the Shell, Rupert Sanders' live-action adaptation of the iconic Japanese manga. Production on the long-simmering project is finally underway as of this week, and Paramount and DreamWorks have the photo to prove it. Get your Ghost in the Shell first look below.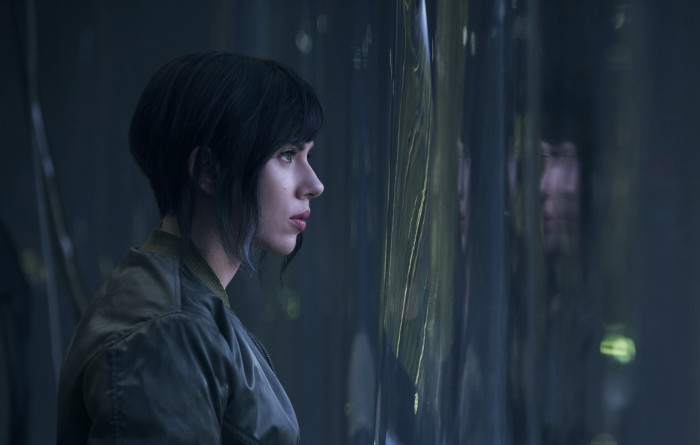 It's tough to glean too much information from a single still photo of an actress gazing off into the distance, but it's an intriguing shot that suggests a gritty future (in contrast to the Apple Store aesthetic of many other sci-fi movies). And the black wig calls to mind Under the Skin, which is never a bad thing. Sanders knows how to craft striking imagery — for all its flaws, his directorial debut Snow White and the Huntsman at least looked really cool.
As announced by Paramount and DreamWorks, Ghost in the Shell is shooting now in New Zealand. Here's a brief description of the movie and Johansson's role in it.
Based on the internationally-acclaimed sci-fi property, "GHOST IN THE SHELL" follows the Major, a special ops, one-of-a-kind human-cyborg hybrid, who leads the elite task force Section 9. Devoted to stopping the most dangerous criminals and extremists, Section 9 is faced with an enemy whose singular goal is to wipe out Hanka Robotic's advancements in cyber technology.
(The Major's full name is Motoko Kusanagi in the manga and anime series, but the filmmakers were probably eager to sidestep the awkwardness of having a white character with a clearly Japanese name.)
Starring with Johansson are Takeshi Kitano as Section 9 chief Daisuke Aramaki; Michael Pitt as Kuze (not the Laughing Man as we previously believed); Pilou Asbæk as the Major's second-in-command Batou; Juliette Binoche as Dr. Ouelet; Kaori Momoi in an unnamed role; and Chin Han, Danusia Samal, Yutaka Izumihara, and Tuwanda Manyimo as various members of Section 9.
Ghost in the Shell is based on the Japanese franchise of the same title, which started as a manga in the late 1980s. The comics gave rise to animated films (including Mamoru Oshii's 1995 movie, a classic in its own right), multiple anime TV series, and video games. DreamWorks' English-language live-action movie is reportedly based on the original manga, rather than the adaptations that followed. The film hits theaters March 31, 2017.