Director Cedric Nicolas-Troyan Offers An Update On That 'Highlander' Reboot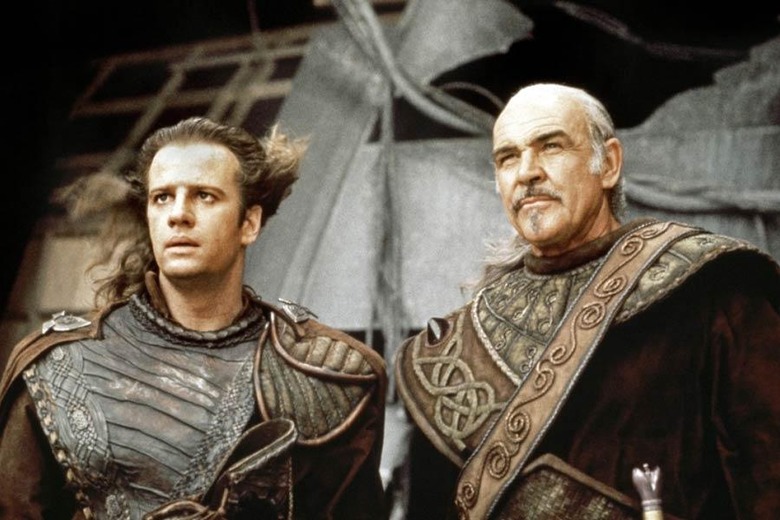 The Huntsman: Winter's War wasn't originally going to be Cedric Nicolas-Troyan's feature directorial debut. The former visual-effects supervisor and second-unit director on Snow White and the Huntsman was first set to direct the Highlander reboot, which, over the years, has had plenty of directors and talent involved that have come and gone.
Nicolas-Troyan confirmed with us he's still attached to the film. Learn more about the Highlander reboot below.
The Huntsman: Winter's War director has been a part of the project for two and a half years now. Following Ryan Reynolds and director Juan Carlos Fresnadillo's (28 Weeks Later) departure, Nicolas-Troyan stepped in. The plan was to get the script polished and ready for a 2014 shoot, but that plan never materialized. At the time, the director had this to say about the reboot:
For me, it all comes down to that first movie, but there are great themes in the show. It's the rare cross-genre concept that has elements of the Western, time travel, fantasy, action, contemporary. There are universal themes, but of course you need to provide the answers like the first film did. Who are these guys with swords? Why are they fighting each other? What is the prize and how are they drawn to each other? There is far more at work here I want to explore than the lightning that happens during the Quickening.
The 1986 film, which Nicolas-Troyan is a big fan of, led to multiple TV series and a total of seven movies. However, the director is more interested in exploring the characters and ideas found in the first movie, which is about an immortal warrior, Connor MacLeod (originally played by Christopher Lambert), who must defeat Kurgan to win The Prize, the power of all immortals that have ever lived.
While speaking with Nicolas-Troyan, he gave us a Highlander reboot update:
As far as I know... I've been working on this movie for quite a while. I'm still involved in it, very much so. In fact, I just talked about it yesterday with Lionsgate. You know, there are going to be some surprises there, for sure. I'm going to say that it's very close to the original story, but there will be surprises. The characters you love in the first movie are back. There are definitely some changes, for sure.
We haven't heard any real news about the Highlander reboot since over a year ago. Guardians of the Galaxy's Dave Bautista was rumored for the lead villain role, Immortal Kurgan, played by Clancy Brown in the original Highlander. Perhaps it was nothing more than a rumor or a deal was never struck.
Currently no actors that we know of are attached to the film, but according to Nicolas-Troyan, this Highlander reboot, which we've been writing about since 2008, is still alive.