Kevin Feige Confirms 'Guardians Of The Galaxy Vol. 3' Coming In Phase 4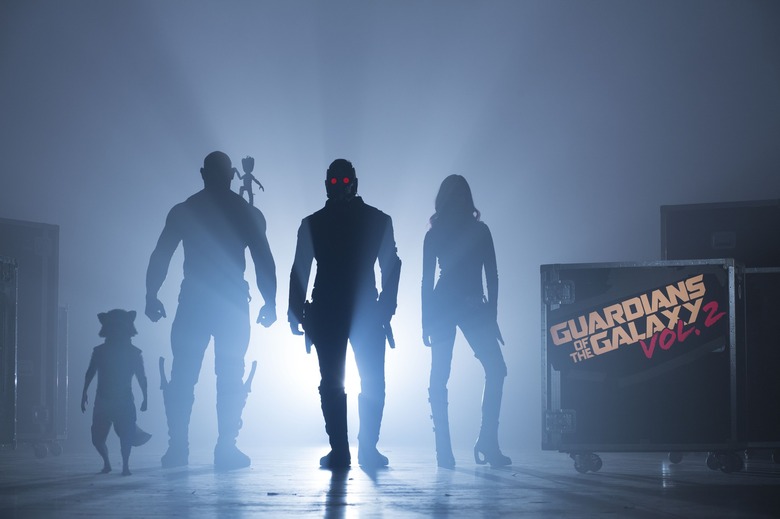 Marvel had Phase Three mapped out back when they were still deep into Phase Two. So it should come as no surprise that even as they're preparing to launch Phase Three with next month's Captain America: Civil War, they're already making plans for Phase Four. The studio already has three 2020 dates locked in, and while they haven't said exactly which titles will get them, Kevin Feige's latest comments suggest Guardians of the Galaxy Vol. 3 is a pretty good guess. 
In a conversation with io9, Feige acknowledged that a third Guardians movie was probably in the pipeline. "We're only working on what's been announced through the end of 2019," he said. "And it is still a big chess board for 2020 and beyond, but certainly I would say Guardians 3 is [one film that's] up there. I don't know what exactly the order will be."
As of now, Phase Three is scheduled to wrap up in 2019 with Avengers: Infinity War – Part 2 on May 3 and then Inhumans on July 12. However, Feige recently stated that Inhumans was likely to get delayed, though he claimed not to know by how much. The next three dates Marvel has staked out are May 1, July 10, and November 6 in 2020.
If Inhumans moves to one of those, could Guardians of the Galaxy Vol. 3 take that July 12, 2019 date? Or is it more likely to claim one of those 2020 slots? It's hard to say without having a better idea of what the other films might be. Aside from Inhumans and Guardians of the Galaxy Vol. 3, other titles we might reasonably expect to see in the next 5 years include sequels to Doctor Strange, Black Panther, and Ant-Man and the Wasp.
But that's for Marvel to figure out. In the meantime, shooting is still underway on Guardians of the Galaxy Vol. 2, which arrives May 5, 2017. James Gunn returns to direct, but has admitted he's "not sure" at this point if he wants to return for a third go-round.