The Pitch For The Emoji Movie Revealed [CinemaCon 2016]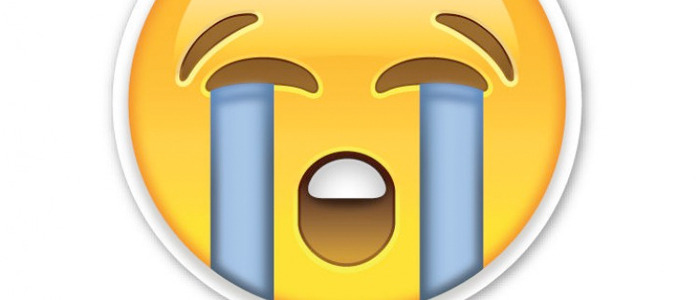 When Sony announced they had won a bidding war against two other studios to make The Emoji Movie, an animated feature based on emojis, we were like [insert WTF face emoji here]. Now we know what the pitch from Eric Siegel (producer on the TBS series Men at Work) and Anthony Leondis (director of the animated series Kung Fu Panda: Series of the Masters and the delayed DreamWorks Animation project B.O.O.: Bureau of Otherworldly Operations) entailed. Learn more after the jump.
Sony Pictures Animation president Kristine Belson gave us a first look at the emoji movie during the Sony presentation at CinemaCon 2016 in Las Vegas on Tuesday. Apparently the pitch is kind of a knock-off combination of Wreck-It Ralph and Inside Out. Yes, the emojis inside your phone come to life and live in their own secret world inside your phone's text application. We were shown concept art of a grid spaced suburban neighborhood that is their home, Emoji Valley.
The heroes in this story must leave the safety of their home and go to the world of the wallpaper, basically the phone's desktop. In the world of the wallpaper, all the app icons exist as massive floating cubes, each containing their own world. We were shown concept art of the hero emoji characters taking a boat trip in a music app. The concept art didn't look too promising.
Sony revealed they are partnering with many popular apps (let me guess, Angry Birds will make a crossover appearance?) that will be featured in the movie. I imagine this will be something like what they did with Pixels last year. Spotify is rumored to be one of the apps. The only other thing we were told is that the movie is about the power of self expression, and that the tagline for the film will be "express yourself." The Emoji Movie is currently scheduled for release on August 11, 2017.
Emoji first originated and gained popularity in Japan, but they've since spread all over the world, installed by default on pretty much every smartphone and messaging software manufactured today. They're simply cute little icons of smiley faces, people, food, animals and more that people use for shorthand communication.