Warner Bros. Confirms Ben Affleck' Solo Batman Movie; 'Lego Batman' And 'Wonder Woman' Footage Recap [CinemaCon 2016]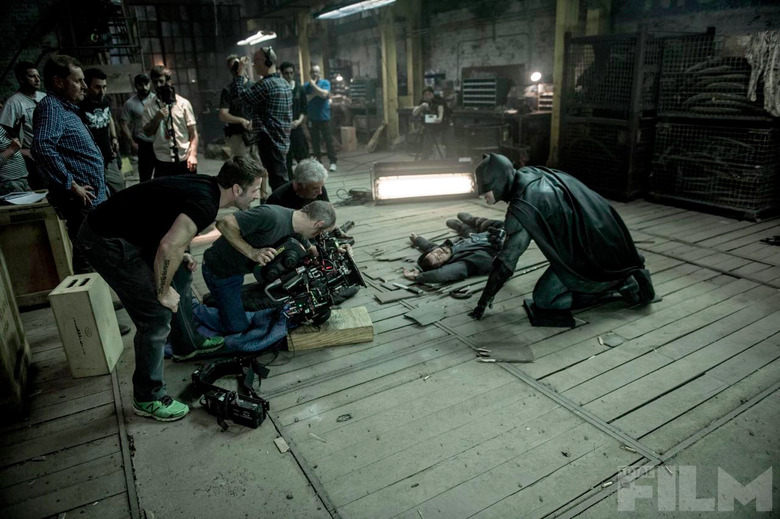 A big portion of the Warner Bros presentation at this year's movie exhibitor gathering CinemaCon was dedicated to the company's commitment to the future of the DC movie universe. Warner Bros. head Kevin Tsujihara affirmed they are still on board to release at least 10 DC Comics movie adaptations over the next five years. Additionally, he seemed to confirm rumors that Ben Affleck will be directing a solo Batman movie.
We're excited to be working with Ben Affleck on a standalone Batman film.
Does this confirm that Affleck is officially signed to direct the Batman solo film, or is it possible that Tsujihara was saying only that Affleck is on board to star in the solo movie? We've heard for some time that Affleck had the option to direct a Batman movie as part of his contract, and recently we've heard that Affleck was working with DC Comics chief creative director Geoff Johns.
Warner Bros. also showed off a DC sizzle reel which mostly concentrated on Batman v Superman: Dawn of Justice, but also showed some early footage from Wonder Woman. In the 30-second package, we saw Wonder Woman riding a horse, and Chris Pine on a motorcycle and flying a World War I plane. Among a lot of fast cuts, one vibrant shot of our heroine in a striking blue gown at a party stands out. The World War I period setting has me excited to see this film.
They also teased Justice League in the sizzle, mainly using images from the comics, intercut with interview clips of people like Geoff Johns saying things like "bringing them on screen together will be seismic." The reel also seems to confirm that Superman will be in Justice League, which I think we all assumed despite how Batman v Superman ends. Zack Snyder and his cast sent in a video recording from the London set of Justice League. They said they wish they could be here and sent a message of thanks to the exhibitors who helped bring BvS a record-breaking opening.
Warner Bros. also flew out the entire cast of Suicide Squad, who presented an extended trailer which seemed to be a Frankenstein-ed version of all of the previously released trailers.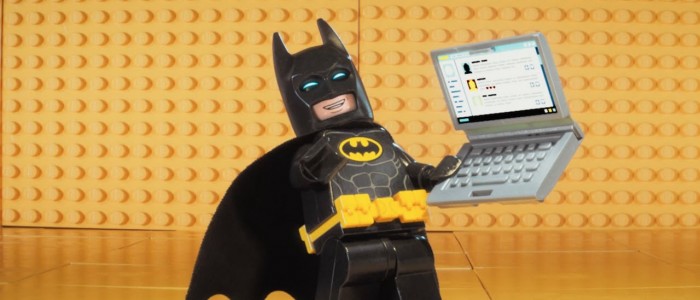 Phil Lord and Chris Miller also offered a look at The Lego Batman Movie. They said they started with the question: Can Batman be happy? Batman voice actor Will Arnett adds: "Sure, his parents were murdered right in front of him, but why is he so bummed out?" The film will offer a lot more villains (we saw Bane in the footage) and apparently we will find out what Batman's day-to-day is like.
They screened a scene in which Alfred (voiced by Ralph Fiennes) informs Batman that he needs to take responsibility and start raising his son, whom he adopted at the gala. Batman thought he was joking, but much to his surprise Dick Grayson (voiced by Arnett's Arrested Development co-star Michael Cera) comes running into the Batcave.
"Does Batman live in Bruce Wayne's basement?" Dick asks.
Batman quickly responds, "No, Bruce Wayne lives in Batman's attic."
The footage was hilarious, and reveals the origin of Robin's iconic outfit.