First 'Doctor Strange' Poster Invites You Inside The Sanctum Sanctorum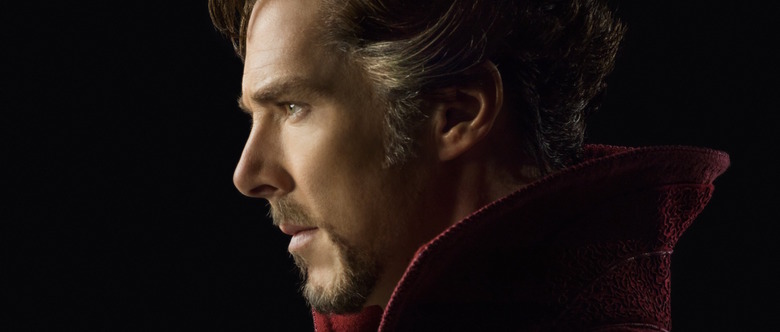 Even as fans and critics rave about Captain America: Civil War and all the new characters it brings, Disney is getting ready to introduce its next new hero into the Marvel Cinematic Universe. Doctor Strange stars Benedict Cumberbatch as the superhero of the same name, an arrogant surgeon who, while attempting to heal himself after a devastating car accident, stumbled into the discovery of magic.
Directed by Scott Derrickson, the movie promises to venture into the more mystical corners of the Marvel Cinematic Universe. And much to fans' relief, the set photos have strongly suggested that the film won't back down from the weirder aspects of the character and his many bizarre adventures. The very first Doctor Strange trailer is due to arrive tonight on Jimmy Kimmel Live, but to tide us over in the meantime, Marvel has just dropped the very first Doctor Strange poster. Check it out below.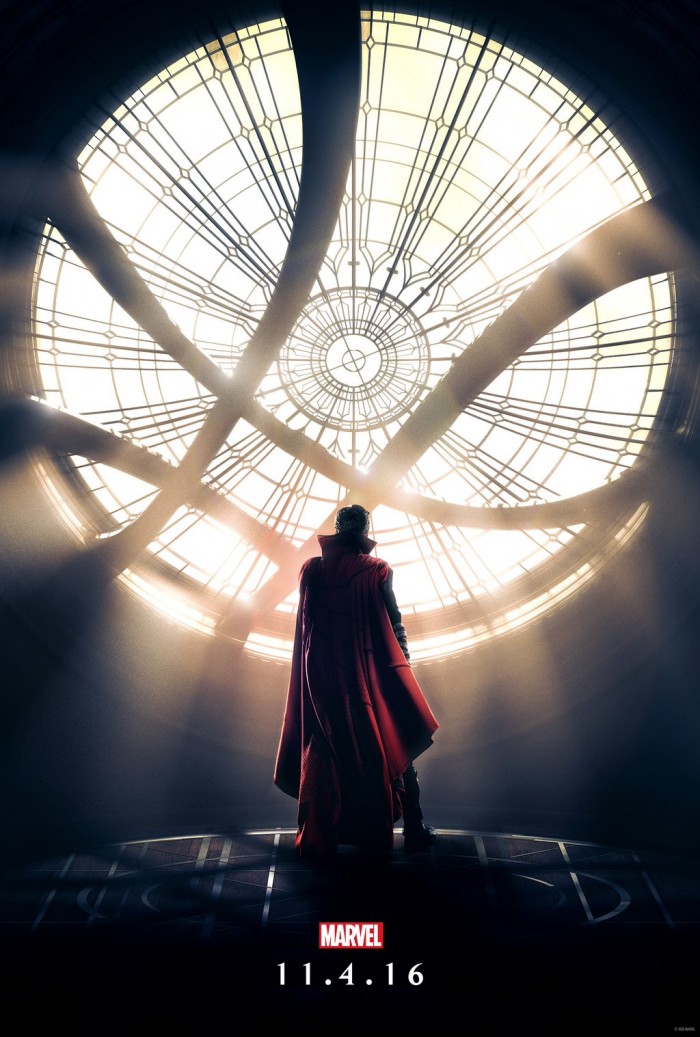 The first Doctor Strange poster is striking in its simplicity, reminiscent of some of the early Thor posters (though that might be mostly thanks to the red cape and the fancy window). It shows Strange in his Sanctum Sanctorum, a Greenwich Village townhouse that, unbeknownst to most passerby, is a focal point for supernatural energies. It's full of unusual artifacts that serves as the home base for the Sorcerer Supreme. He's looking out the Window of Worlds, and that unusual pattern is the Seal of the Vishanti, which protects his Sanctum Santorum from enemies and evil spirits and such.
What exactly he's seeing when he looks out there, we'll just have to wait and find out. Doctor Strange arrives November 4, 2016. Here's the synopsis:
"Doctor Strange" follows the story of neurosurgeon Doctor Stephen Strange who, after a horrific car accident, discovers the hidden world of magic and alternate dimensions.
"Doctor Strange" is the latest film in Phase 3 of the Marvel Cinematic Universe. Phase 3's goal—over the course of four years and nine films—is to introduce audiences to new heroes and continue the adventures of fan favorites.