'Bloodline' Season 2 Trailer: The Rayburn Family Can't Catch A Break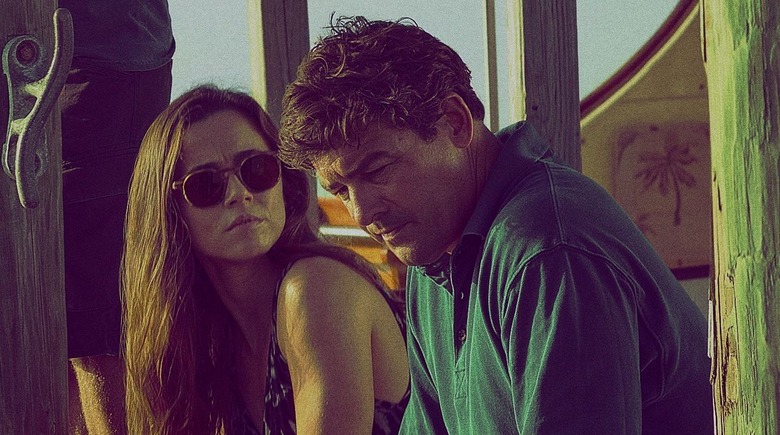 How much worse can things get for the Rayburn family? Based on the footage for the next season of Bloodline, apparently much, much worse, which is saying a lot, considering what these characters experienced in season 1. What the Rayburn family did last year isn't going to go away quietly. In season 2, they're going to have to face the decisions they've made.
Below, watch the Bloodline season 2 trailer (spoilers for season 1 follow).
We recently got our first look at season 2 of Bloodline. Now, here's the Bloodline season 2 trailer:
Bloodline's cast – which is one of the series' main draws — remains stacked with talent. Sadly, for obvious reasons, it looks like Sam Shepard isn't returning for season 2, although we can always hope for a cameo in some form. Ben Mendelsohn, as always planned, is returning as Danny Rayburn, in flashbacks and, based on the trailer, maybe as a ghost, haunting his brother, John (Kyle Chandler). Joining Mendelsohn and Chandler are Andrea Riseborough and John Leguizamo, two new additions to the cast.
I had no idea Riseborough had joined the Bloodline cast, but it's a pleasant surprise. She's excellent in Shadowdancer, Birdman, and even Oblivion. With Mendelsohn no longer around as the main wild card of the series, this Netflix show probably needs new characters to shake things up, maybe someone like Riseborough's character. Then again, the Rayburn family is always perfectly capable at creating problems for themselves.
Last season, Danny (Mendeloshn) helped tear the Rayburn family apart. You could argue that Danny's parents and siblings had always been damaged — and that Danny just finally brought them all out into the light — but there's generally a very small sense of optimism in Bloodline, despite the bleakness of it all. This isn't always the case, but the Rayburn family generally does its best to stay together, no matter the circumstances, but it looks their tight bond will be tested further in Bloodline season 2.
Here's the official synopsis for the upcoming season:
Season 2 begins with the Rayburn family struggling to conceal their unthinkable crime. Mysterious strangers from Danny's past arrive with a dangerous agenda. Law enforcement is closing in on the truth behind Danny's murder. And the tight-knit family's once harmonious relationship is poisoned by paranoia and mistrust as it slowly begins to unravel. Lies mount. Alliances are betrayed. Relationship are destroyed. With their backs against the wall, good people may have to do some very bad things...
Bloodline returns to Netflix on May 27th.