Wayward Pines Is "A Three-Season Story," Says M. Night Shyamalan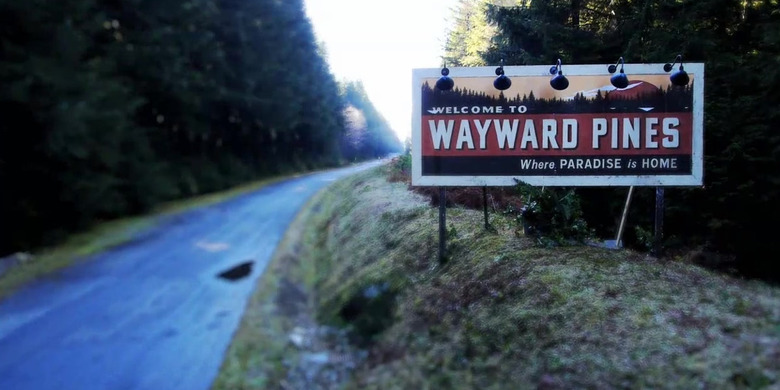 Wayward Pines returns for a second season this summer, so it might seem premature to declare its end. Executive producer M. Night Shyamalan likes endings, though, so he was enthusiastic to share his ultimate plan for the series, based on Blake Crouch's books. At a Wondercon roundtable for the new season, Shyamalan declared Wayward Pines would be at most three seasons.
"I think we can say it's a three-season story," Shyamalan said. "If we get the opportunity to tell the third and final season, we can finish the story." 
Season one starred Matt Dillon as an FBI agent who found himself in the town of Wayward Pines, and the town would not let him leave. After the reveal of the first season, season two will — not to spoil too much — address and develop what viewers saw. Fans discovered the Abbies outside the fence of Wayward Pines, and they will play a bigger part in season two.
"We are outside the fence a little bit," Shyamalan said. "This season, we learn about the Abbies so that's the big [reveal.] I think we could say the second season is about the Abbies. It seems at the end of the first season, you have a kind of primitive understanding of what that is, what an Abby is, but that's actually not what an Abby is."
So expect yet another twist on the Abbies. It is recommended you watch all 10 episodes of season one before season two premieres. However, season two introduces a new character, a surgeon played by Jason Patric. It would be possible to follow along if you start with his story.
"We did address it in the sense that Jason's character is a neophyte," Shyamalan said. "So you wouldn't be lost but you wouldn't have the richness."
Wayward Pines returns Wednesday, May 25 on Fox so you have time to catch up.