'Demolition' Is A Great Acting Exercise, But Not Much More [Video Review]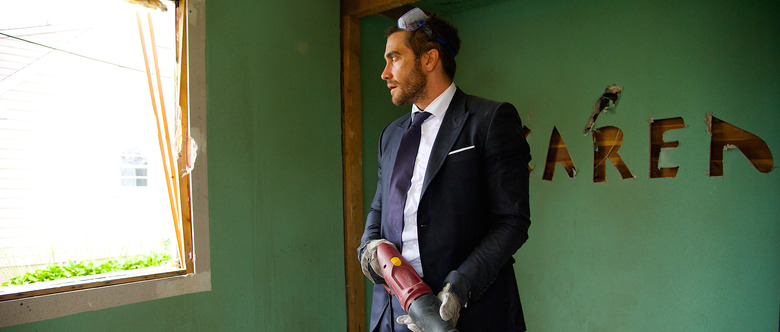 I was a big fan of Jean-Marc Vallée's last film Wild, which featured Reese Witherspoon playing the real-life author Cheryl Strayed and taking on a physically impossible task as a means of working out issues in her personal life. When I heard Vallée would be directing a similar film with Jake Gyllenhaal, I was excited at what new aspects of the human spirit the movie might illuminate.
Demolition (out today in theaters) has many of the same virtues of Wild, only with a male protagonist. Both films are shot beautifully and have some of the best editing I've seen, using cuts in footage not just to convey the passage of time, but also to establish mood, and to explain a character's mindset. On a technical, they are exceptionally executed.
Unfortunately, I found Demolition ultimately amounted to less than the sum of its parts. Hit the jump for my brief video review.