This Week In Trailers: Ten Years, The Seeker, Colin Hay - Waiting For My Real Life, L'Attesa, KISS Rocks Vegas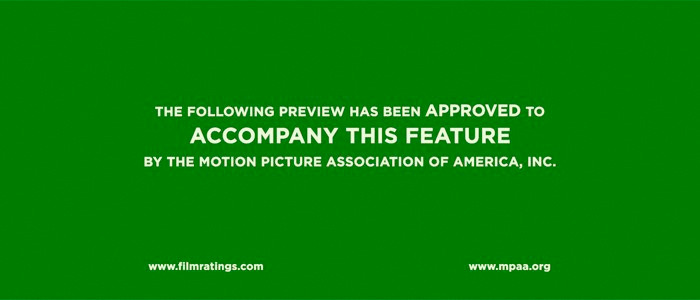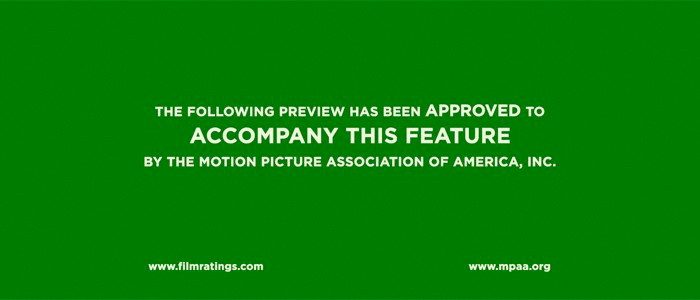 Trailers are an under-appreciated art form insofar that many times they're seen as vehicles for showing footage, explaining films away, or showing their hand about what moviegoers can expect. Foreign, domestic, independent, big budget: What better way to hone your skills as a thoughtful moviegoer than by deconstructing these little pieces of advertising? This week we work on getting ourselves banned in China, try and figure out what secret Juliette Binoche is keeping, marvel at the titans of retail rock, KISS, determine which eye Colin Hay really is looking at us with, and marvel at a musically delicious piece of key art.
Ten Years Trailer
$70,000.
Seventy grand spent on a movie that is broken up into five shorts that envisions what Hong Kong will look like doesn't seem like it would make much of a splash but winning big as Best Film at the Hong Kong Film Awards last Sunday plus being banned by China whilst being called a "thought-virus" by the state-controlled Global Times all the while having an exquisite trailer? Makes this a "must-see" for me. Directors Jevons Au, Chow Kwun-Wai, Fei-Pang Wong, and Kwok Zune seem to be shaking a very volatile stick at a regime that doesn't take to this kind of speech without some kind of repercussion. It's an interesting thing, to see how art manifests out of real world frustration so the lower budget works in this movie's favor as the message seems pretty clear about the intentions of the filmmakers so it doesn't mince words. There's not a wasted moment here, narrative heavy as it is, but you can see by its contents that it is poised to create a conversation and, after it's win last week, you can see that it's absolutely happening.
The Seeker Trailer
Elegant.
Sometimes it's all about the presentation. I can't say with any kind of certainty what's afoot here but it's lovely as hell to stare at and listen to. Director Jeff D. Johnson takes us on a delicate path that feels inviting, interesting, and completely consuming. I'm not at all affected by its lack of coherent narrative structure as this trailer is more about selling moments, an idea, a feeling, and I dig it completely.
Colin Hay – Waiting For My Real Life Trailer
I hadn't thought of Colin Hay until Scrubs.
When that episode, which starred Hay, dropped (geez, almost 14 years ago), it was kind of a revelation. I was force fed Men at Work as an impressionable youth when MTV was just crushing it as a music video behemoth but didn't really know, or appreciate, the musical stylings of a dude who kind of creeped me out with his magic eye. So, hearing the song "Overkill"  on Scrubs, which I hadn't really internalized until Hay busted through with his acoustic version that somehow broke through my psyche, changed my perspective. Enter, stage right, directors Aaron Faulls and Nate Gowtham to help contextualize even more a musician who many never forgot and who deserved to be rediscovered again. The trailer is a bit of a revelation as it lays bare the nuances of Hay's character and the events that have brought us to this moment. It's charming, quaint and looks engaging enough to seek out and consume.
L'Attesa Trailer
Yesssssss
For all the noise about actresses who express discontent about finding work harder to get as they advance in age should take a page out of Juliette Binoche's phenomenal late-stage playbook and find out how she is managing to get/make interesting choices with material that is substantive and evocative. Director Piero Messina appears to be continuing Binoche's penchant for turning in performances that seem to elevate everyone else she's on the screen with. Case in point is this psychological pretzel whereby nothing of much note happens with a cast that doesn't have any other domestic notables we would recognize but Binoche is downright electric. And check this explanation of the plot:
A mother unexpectedly meets her son's fiancée at a villa in Sicily and gets to know her as she waits for her son to arrive.
Between the tête-à-tête the mom has with the fiancée and the sumptuous cinematography, this could be something terrible but I am convinced by this trailer that I must know what will happen between these two.
KISS Rocks Vegas Trailer
I wanted the best but all I got was audio that played on the left side of my head.
Nota bene: If you have any suggestions of trailers to possibly be included in this column, even have a trailer of your own to pitch, please let me know by sending me a note at Christopher_Stipp@yahoo.com or look me up via Twitter at @Stipp
In case you missed them, here are the other trailers we covered at /Film this week: