First Look: Guillermo Del Toro's 'Trollhunters'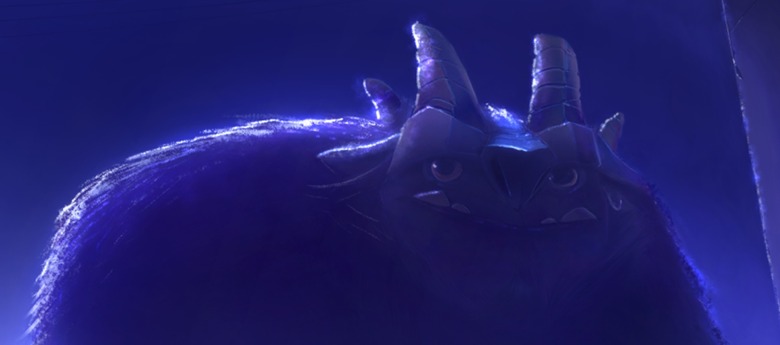 Dreamworks Animation has just released the first image from Guillermo del Toro's Trollhunters, a Netflix original series coming later this year. Hit the jump to see the Trollhunters photo and learn more.
First Look  Trollhunters Photo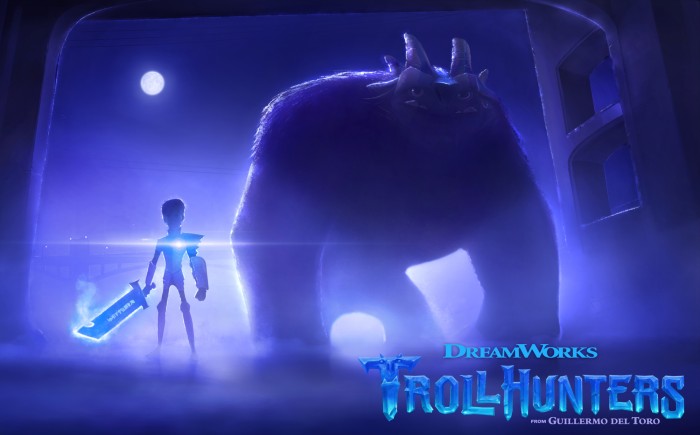 The Trollhunters first look photo was debuted to coincide with the news that Guillermo del Toro will hold a Masterclass at Annecy on Wednesday June 15th 2016 at 4pm. Here is the official information from DreamWorks Animation:
DreamWorks TROLLHUNTERS will unleash a new, fantastical world wrapped around the residents of the fictional suburb of Arcadia who make a startling discovery that the world beneath their hometown is as vast and mind-blowing as anything on the surface. A global must-see viewing event for the entire family, DreamWorks TROLLHUNTERS will bring viewers of all ages around the world into the rich and creative mind of Guillermo del Toro.
Guillermo del Toro's work as a director, screenwriter, filmmaker, producer and author is incredibly extensive and varied, ranging from novels to comic books and television to imaginative feature films. Throughout his career, he has consistently had a strong connection and lifelong fascination with fantastical creatures and in DreamWorks TROLLHUNTERS he has created vast and vibrant worlds with complex human and troll characters that create a cinematic television experience.
Trollhunters was first announced as a movie in 2010 with del Toro set to develop, write, and direct. You might remember that this project was originally set-up at Walt Disney Pictures, as one of the projects on the short lived Disney Double Dare You production label (which was set-up to create new animated films "full of chills and thrills for audiences of all ages"). del Toro's frequent director of photography Guillermo Navarro (who has served as a cinematography consultant on the Madagascar movies) pushed the filmmaker towards DreamWorks Animation after Double Dare You fell apart.
The project is based on a young-adult book del Toro completed and submitted to book publisher Hyperion in 2008. Here is a quote from him about the project back then:
"I wanted very much to develop a story that could be written for kids but dealt with a genre that was scary. It essentially combines fairy tales with modern times and is about how difficult it is to be kid. Normally, kids are idealized in animated films. But the growing pains, married with the notion that there is a world right next to us that is completely plagued by creatures of ancient lore, it's thematically fitting with the rest of my stuff."
Guillermo has served as executive producer on several projects at Dreamworks Animation, including Kung Fu Panda 3, Puss in Boots and Megamind.