Jared Leto Will Star In Post-WWII Action-Thriller 'The Outsider'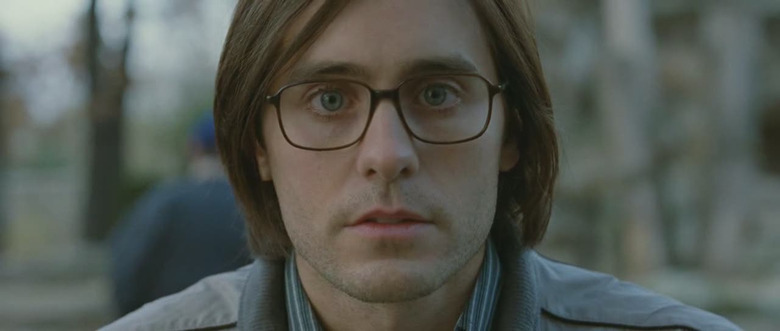 Jared Leto isn't a typical work-for-hire actor. Leto doesn't appear in many movies, and nor does he need to, considering he's got his Thirty Seconds to Mars gig. When he does decide to act, it's generally for wildly transformational roles, like The Joker, Mark David Chapman, or The Dallas Buyers Club's Rayon. Leto, arguably, is at his best when he's not under prosthetics or weighing in at over 200 lbs, so the news of him starring in The Outsider, a post-WWII thriller, is both a promising and refreshing decision on the actor's part.
Learn more about The Outsider below.
Deadline says Leto has signed on to play the lead role in this period piece action thriller, which is set in Japan. The Outsider is only the second film Leto has signed up for since winning an Academy Award for Dallas Buyers Club. The other film, of course, is this summer's Suicide Squad, which involved delivering a performance the actor compared to giving birth.
Directed by Martin Zandvliet (Land of Mine) and written by Andrew Baldwin (Bastille Day), The Outsider is about an imprisoned American soldier (Leto) who escapes, with the help of his yakuza cellmate. Once free, the American has to survive the criminal underworld, as he works on paying his debt to his former cellmate.
The Outsider will be Zandvliet's English-language debut. The director behind A Funny Man and Applause recently had his latest film, Land of Mine, another WWII movie, premiere at the Toronto International. Sony Pictures Classics is releasing the awards hopeful project later this year.
Waypoint Entertainment will finance Zandvliet's film with Ken Kao (The Nice Guys, Knight of Cups). Waypoint Entertainment mostly recently financed The Nice Guys, Gus Van Sant's The Sea of Trees, Terrence Malick's Weightless, and are currently working on Scott Cooper's period drama, Hostiles, which begins principal photography this summer. In addition to Waypoint and Kao, John Linson (Sons of Anarchy) and Art Linson (Heat) will produce The Outsider under their Linson Entertainment banner.
Because of Leto's music, comments, and method style of acting, he's somewhat of a divisive performer. More often than not, though, Leto does good work as an actor. The more we've seen of his performance in Suicide Squad, the more DC fans seem to be warming up to his take on the character. It's a transformative performance we're looking forward to, but every once in a while, it's nice to see the actor disappear into a role, like in Mr. Nobody or Requiem for a Dream, that doesn't require any drastic alterations to his appearance. While Leto will probably have to drop some weight for the film, since he's playing a POW, we should at least expect a more restrained and grounded performance from the actor in the action thriller.