Will Ferrell Returning To North Pole For 'Ice Pack'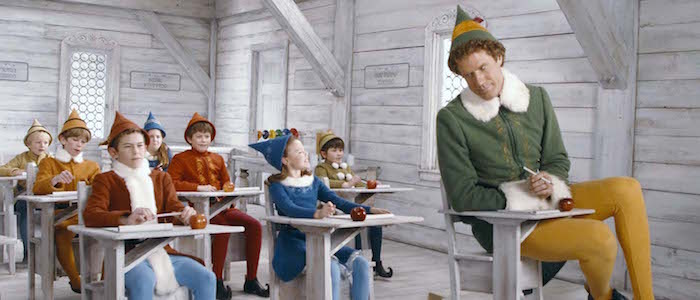 Will Ferrell is heading back to the North Pole. No, it's not for an Elf sequel — he's set to star in a new Sony picture about a group of six middle-aged men who strike out on a snowy Arctic adventure. But if you prefer to imagine he'll swing by and say hi to Papa Elf while he's up there, go ahead. I know that's what I'm doing. 
Deadline reports Ferrell and Sony are teaming with Temple Hill's Wyck Godfrey and Marty Bowen on the North Pole pic. It's envisioned as a starring vehicle for Farrell, and described as "a buddy comedy in the vein of Wild Hogs and City Slickers." It's not the most promising description — does anyone really want another Wild Hogs? — but Farrell has the "likable everyman lead" thing down cold.
The team has picked up Guy Lawson's "Ice Pack: An Insurance Salesman and a Doctor Walk Into a Bar, and End Up at the North Pole," published last month in The New York Times Magazine. (Lawson is also the writer behind the Rolling Stone story "Arms and the Dudes," which was turned into the Todd Phillips-directed film War Dogs, due out later this summer.) The article chronicles an expedition cooked up by a group of Minnesota men during a night of drinking. In 1968, the six-man team, led by insurance salesman Ralph Plaisted, pulled off the first undisputed surface conquest of the North Pole.
In addition to Plaisted, the team consisted of three other middle-aged suburban dads: a doctor, a mechanic, and a high school teacher. They teamed up with two younger men: one a food technologist at Pillsbury and the other the scion of the Bombardier snowmobile company. They funded their trek with corporate sponsorships – though they were turned down by the National Geographic Society, which had sponsored a 1909 expedition to the North Pole by Robert Peary, who later turned out to have faked his logs.
Plaisted's story sounds tailor made for Hollywood. It's got everything: relatable leads, humor, drama, colorful characters, and a big win at the end. No director or screenwriter is set at this time, but hopefully with Farrell's involvement we'll see this one coming together sooner rather than later.